A refrigerator has become a key component in many businesses in the Philippines. Sari-sari stores, carinderias, and canteens often require this storage facility. Here's our refrigerator-buying guide.

But choosing a suitable fridge might not be an easy task. There are so many fridge models that offer various features to match with needs of every business out there. Do you want more storage for beer and beverages?
Do you want more freezer space for longanisa, hotdog and other frozen goods? Or would you rather have the conventional one you can utilize both for domestic needs and grocery storage?
Basic business questions to ask yourself
What type of business are you operating?
Are you a small sari-sari store operator whose refrigeration purpose serves mainly to create ice and frozen sweets and soft drink storage? Or are you a small eatery whose refrigerator best serves freezing meats, poultry, and fresh vegetable storage? The type of fridge will be determined by what kind of business you operate and which priority products need such excellent cooling storage.

What items will you be primarily selling?
This follow-up question tries to distance yourself from the conventional definition of the specific business. You may be operating an eatery and have space for a videoke machine that attracts customers who often order a cold beer. If customers frequent your shop for ice packs, fast freezing chest freezers may be more idea. This step is essential, especially since your business plan should align with the eventual model your expansion plans wish to achieve.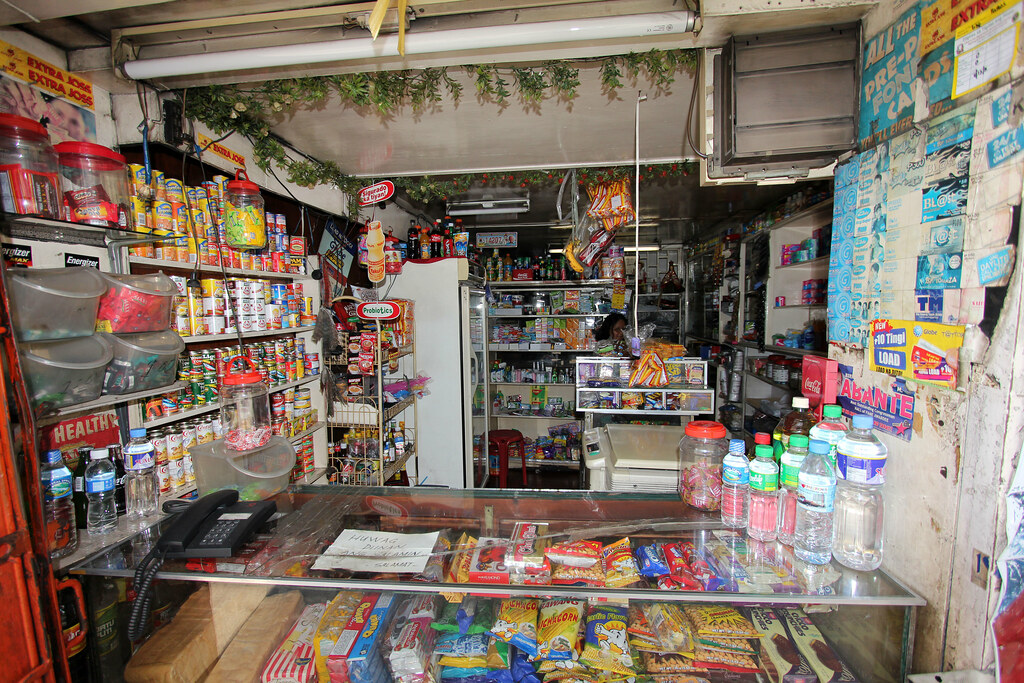 What are your target commodities to place in the fridge?
Is it primarily frozen meat or soft drinks? Or do you wish to keep a greater variety of goods? The types of content might influence you to choose between the single door and double door fridges, which can save more energy by opening only the door that stores a particular type of goods.

Who are your primary customers?
In other words, what are your most popular products that require cold storage? Are they grade school students who buy ice candy on their way home? Or homemakers who make last-minute lunchbox meals for their kids?
Understanding your customers will help you choose the appropriate refrigerator to support the business. Buying the fridge after a few weeks observing purchase patterns, if possible, makes good business sense.

Which items are in demand?
Assuming you figured out the answers to the questions above, which items are the most in-demand? More importantly, which items are most profitable? These might not be the ones with the highest markup, but the things deplete fastest and allow you to accumulate higher profits.

In the Philippines, high-end refrigerator brands are Samsung, Whirlpool, and LG whose price ranges between P60,000 and P150,000. But affordable brands such as Condura, Haier, and Fujidenzo offer value for money and reliable operation.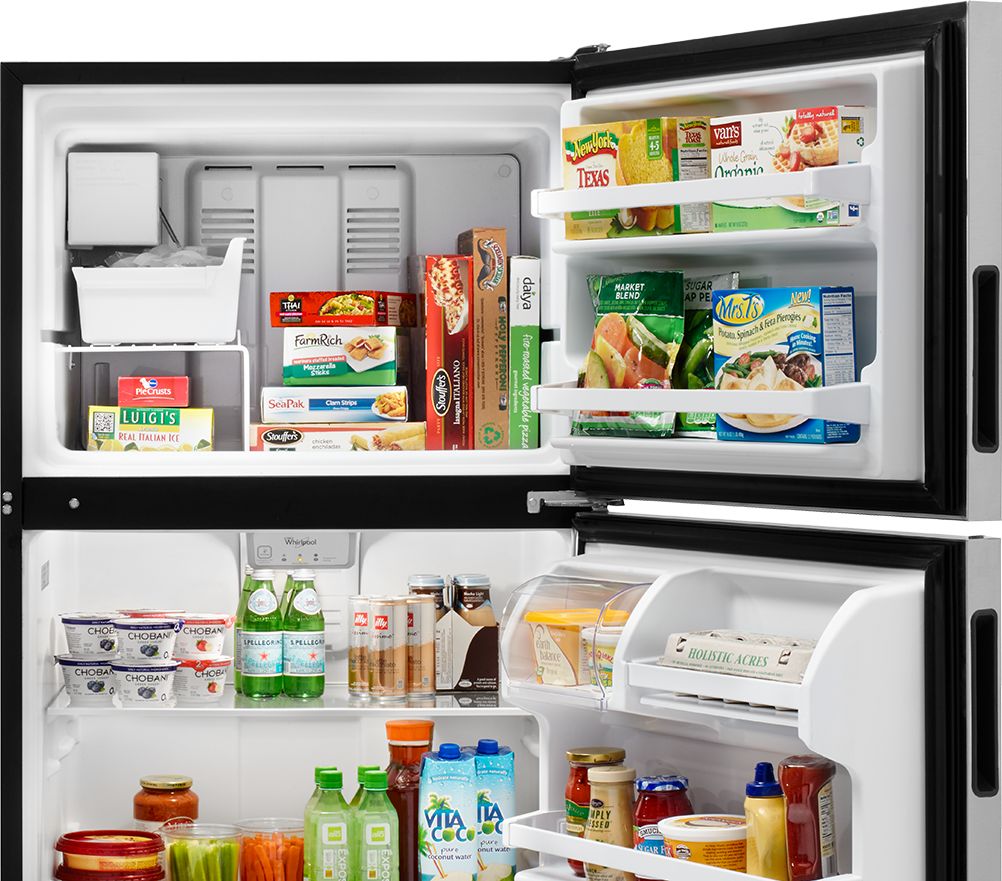 Tips to consider before buying a fridge for business
Available space. Before buying a fridge, ensure that a flat and level floor area will place the refrigerator in a stable position. Allow at least two inches distance between the refrigerator and the adjacent wall or cupboard and at least four inches at the top for ventilation.
Anything closer encourages heat-trapping around the fridge, making it work harder to keep the interior temperature down and driving up electricity costs.

Standard fridge sizes
| Fridge Types | Standard Width (cm) | Standard Height (cm) | Standard Depth (cm) |
| --- | --- | --- | --- |
| Four door | 92 cm – 96 cm | 170 cm – 180 cm | 90 cm – 96 cm |
| French door | 92 cm – 96 cm | 170 cm – 180 cm | 90 cm – 96 cm |
| Side by side | 76 cm – 91 cm | 170 cm – 178 cm | 85 cm – 94 cm |
| Pigeon pair | 110 cm – 124 cm | 167 cm – 178 cm | 70 cm – 86 cm |
| Bottom mount | 54 cm – 80 cm | 130 cm – 180 cm | 59 cm – 75 cm |
| Top mount | 54 cm – 80 cm | 130 cm – 180 cm | 59 cm – 75 cm |
| Wine fridges | 50 cm – 120 cm | 45 cm – 195 cm | 47 cm – 75 cm |
| Bar fridges | 55 cm – 120 cm | 45 cm – 85 cm | 49 cm – 55 cm |
More importantly, plan the passageway into its desired location through an entrance (if it has limited wiggle room) before installation.

Direct cooling vs no-frost refrigerator. Ever remembered the time when your old fridge had too much ice on the freezer box that your mom had to turn it off to remove excess ice? Your fridge probably used direct cooling, which uses an evaporator to cool the air and is responsible for ice build-up. While this product type is cheaper, reliable, and has low maintenance costs, regular defrosting can be laborious.

On the other hand, most modern refrigerators are no frost, fan cooling appliances that evenly distribute cooling properties inside the refrigerator. They also have heating elements that operate in cycles, helping prevent frost build-up inside freezer boxes.
Such models also come with larger capacities than their manual defrost cousins. However, with their better efficiency and storage capabilities, no-frost refrigerators can cost significantly more. It could translate to lost profits on items you would have to set aside while maintaining your beloved kitchen appliance.

Energy consumption. Unless you buy a direct cooling fridge that you need to defrost periodically or there's a power interruption in the neighborhood, your refrigerator will be on service 24/7. Keeping a fridge in your business will significantly impact your electricity bill. Therefore, buying an energy-efficient fridge, a common characteristic for those employing inverter technology, will bring rewards in the long term. 

Philippine laws mandate the display of energy efficiency factor or EEF label (otherwise known as the yellow label) on the body of every product. The EEF explains how efficiently a refrigerator uses power to cool its storage compartments.
The higher the rating that appears on the EEF label, the more energy-efficient is the machine. Keeping an energy-efficient refrigerator means it requires less power to operate it, saving you electricity costs and reduce your overhead expenses to maintain the business.

Warranty and after-sales support. Most people expect their new fridges to last at least ten years, but not all of them do. A typical manufacturer's warranty lasts only about two years; dealing with a faulty fridge can be a severe annoyance. That is why when you buy a refrigerator, ensure sufficient after-sales support.
Having an attentive support team and competent repair technicians when the machine breaks down will minimize losses and give you peace of mind. Regardless of which brand or appliance dealer you get your refrigerator, check the warranty coverage. Sometimes it's built-in when you buy the product, but additional support and extended warranty can be had for an extra fee.

Material components and additional features. Features and energy efficiency aside, it is noteworthy to consider the elements that make up a refrigerator. Doing so helps the upkeep and maintains the durability of the machine and the goods stored within it without disruptions.
The fridge handle, for example, can be bar-type or recessed. A bar handle is a prominent feature that doubles as a towel hanger — handy to maintaining good hygiene when you're pulling and putting in items all the time. A more stylish and slicker design fridge doors can further maximize the space of the fridge body with an inventory list, supplier invoices, and other documentation stuck together by a fridge magnet.

Doors made of steel are tough and durable and withstand constant opening and closing. Tempered glass doors look more sophisticated and match your interior design and shop accessories — a crucial factor when you place aesthetics and a certain ambiance into your business as a high priority.

The deodorizer feature is a high priority add-on to remove foul odor in a refrigerator with a high content turnover rate. Charcoals were a traditional deodorizing agent, but modern fridges now have built-in deodorizers and even feature ionizers to eliminate odor-causing bacteria.

Special compartments such as vegetable crisper drawers help preserve the freshness of veggies. Most crisper drawers have adjustable humidity vents, which allow you to close off the airflow (creating more humidity) or open it up (creating a low-humidity environment).

Voltage surge protection. Voltage fluctuation can sometimes happen, and it can destroy a home appliance or at least knock down some of its key components. As a preventive measure, business owners purchase a surge protector or automatic voltage regulator separately to ensure the electricity supply is stable. Surge protection is also a feature in some fridge models/brands, so check this out.
Conclusion
Buying a refrigerator for your business requires considerable research and a better understanding of its usage and which features benefit you the most. With so many models available, there is one that is the closest fit for your needs.
Do not just focus on the price point as an influencer in your buying decision. carinderia, coffee shop or any small business, thorough research for appliances and accessories is a worthy investment of time.

The underlying factors, such as our list above, will be as important as the acquisition cost. Your diligence will eventually pay off in the long term, and your new fridge will help you sustain and grow your business.
Read More:
Help Pinoy Negosyo
If you find this article helpful, consider donating to Pinoy Negosyo to help maintain content and server expenses. Thank you!