Beyond using cash payments, Filipinos are now becoming more comfortable using digital payment options to settle bills and pay for merchandise. This cashless ecosystem empowers both the buying public and businesses to rely less on bills and coins which occasionally deal with issues such as damage, counterfeiting, or out of circulation.
The COVID-19 pandemic further boosted the adoption of GCash as a payment option, with active users increasing significantly from 20 million in 2019 to 60 million in 2022. During this period of social distancing, transactions such as online shopping and food delivery services further boosted the demand for cashless transactions.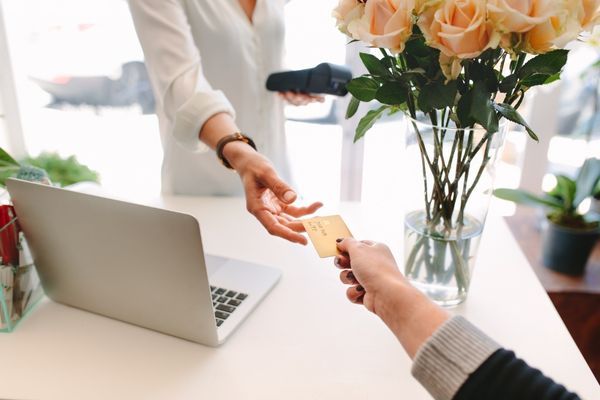 However, as with every financial transaction out there, scammers are always on the lookout for GCash users who fall for their tricks, and unwittingly part with their money into unscrupulous hands. Therefore, it's very important to be aware of the signs of a fraudulent transaction, and never let your guard down.
For instance, the KKB payment option on GCash which allows someone to ostensibly collect money from someone to divvy up shared costs of say, a meal together, can be used to deceive a victim into making payments to unscrupulous predators.
GCash scam is rampant that in the first three months of 2022, the country's leading mobile wallet has barred over 900,000 users suspected of fraud through its joint efforts with Philippine authorities as it ramps up app security and fraud management to better protect customers.
Ultimately, each individual GCash account holder has the responsibility to protect his or her mobile wallet's safety.
How to Report GCash Scammers
As the internet paved the way for more convenience of online financial transactions, it also allows scammers to operate in a deceptive, if not clandestine, manner that many online users become vulnerable and fall prey to their tactics.
Once you become a victim of any form of GCash scam, promptly report the incident to authorities. As more cybercrimes take place, police and relevant government agencies also set up their respective anti-cybercrime units to focus on such forms of criminal activity.
Complaints can be filed online using the following resources available:
How to Prevent GCash Scams
An ounce of prevention is worth a pound of cure, so they say. In virtual wallet parlance, it could mean investment in extra precautionary measures is worth the effort. Even if it means a longer time to finish a transaction due to a thorough diligence check.
The following tips are not only meant to prevent or minimize instances of being scammed, they also help trace perpetrators should the crime take place.
Keep records of every transaction receipt
Unlike traditional receipts that can be misplaced or torn or text messages fabricated, digital transactions using GCash and similar digital wallets are conveniently kept within the app and retrieved easily.
Make it a habit to take a screenshot or download the receipt of every transaction as proof of transaction. This can be shown as evidence when chasing culprits, especially when reporting a case against them before anti-cybercrime operatives.
Learn how to spot fake sites, phishing emails, or text messages
Check if the email contains suspicious content such as incorrect spelling, grammar mistakes, and text all in capitals. Not all scammers share this common characteristic, so be watchful for tell-tale signs of a scammer.
– The domain name used is slightly different from the original one (globe.com.ph can be spelled as gl0be.com.ph).
– Ignore emails or text messages saying you won a raffle especially if you did not join them in the first place. The "organizer" might ask for money before you can claim your purported prize.
Keep holding onto your phone
It used to be snatching mobile phones for the purpose of reselling them. But now that phones have an extra layer of protection against unauthorized use, it's the threat of stealing sensitive information such as one-time passwords and other details that may be used to verify ownership. As much as possible, never let others get hold of your phone which could lead to identity theft, and bigger trouble.
Therefore, do not lose sight of your mobile device, if you can't place it in a safer location.
The reference number is all you need
To confirm a transaction, in most cases a reference number is all you need to verify a transfer has been successful. Any other data may be extra and could be used to your detriment. For example, if someone can pretend to own your GCash account and ostensibly forget the password, he or she can make use of additional information gathered from you to claim ownership of the account. It could be your date of birth, home address or answer to the secret question you set up.
The less you share, the more you protect your personal data.
Never share your OTP
Just like in any other account — online banking, online shopping, or similar — a One Time Password (OTP) is sent to your phone as a secondary layer of security you only know. Someone else may know your password, but nobody else knows your OTP because of this system-generated series of random numbers — unless you share them with someone.
Be aware of swindlers online
When transacting with businesses online, such as Facebook, be mindful that swindlers can hide their real identity under a fake version of a legitimate business. They come in various forms such as fake online sellers, those who organize fake donation drives, or hacked accounts of your friends now under the control of an impostor.
Before you transact with a business on Facebook, check the section called Page Transparency or Page history of their Facebook page. The legit business has likely established their Facebook presence a long time ago, while scammers may be recently registered, sell items much cheaper than the market price, and demand immediate payment.
Extra precautionary measures such as asking for photos of merchandise before delivery courier pickup helps check for the potential fake seller.