Food is something that's a common fixture within the Philippine society. When someone's just got promoted at work, received a long-awaited bonus, or passed the board exams, "pa-burger naman" is an expected chorus from friends, classmates and colleagues. No wonder the right food business will always attract a legion of followers and loyal customers.
Someone's wedding, baptism or house blessing is not complete without a generous serving of treats that range between finger foods to the proverbial "long table" variety of main dishes, desserts, drinks and appetizers.
And who can forget about fiestas that highlight Filipino hospitality where hibernating utensils are laid in the table and mainstream Filipino fare of adobo, caldereta, lechon and unlimited rice will never be absent?
So whether it's a small gathering or a festive feast, Filipinos will always be bound by food.
And this brings business opportunity for Filipinos who wish to bring happy tummies.
Now the ultimate question an entrepreneur might ask: what is the best food business to invest in the Philippines? From the list of activities above, the list might be endless.
Catering.
Catering is a good start to enter into the food business, especially if you are not prepared to start a full-fledged restaurant or don't have an appropriate location to set up. As a caterer, you and your team will prepare food from a pre-defined menu, complete set of utensils and cooking accessories, or accessories such as table cloth, party balloons, chairs and tables, and tarpaulin.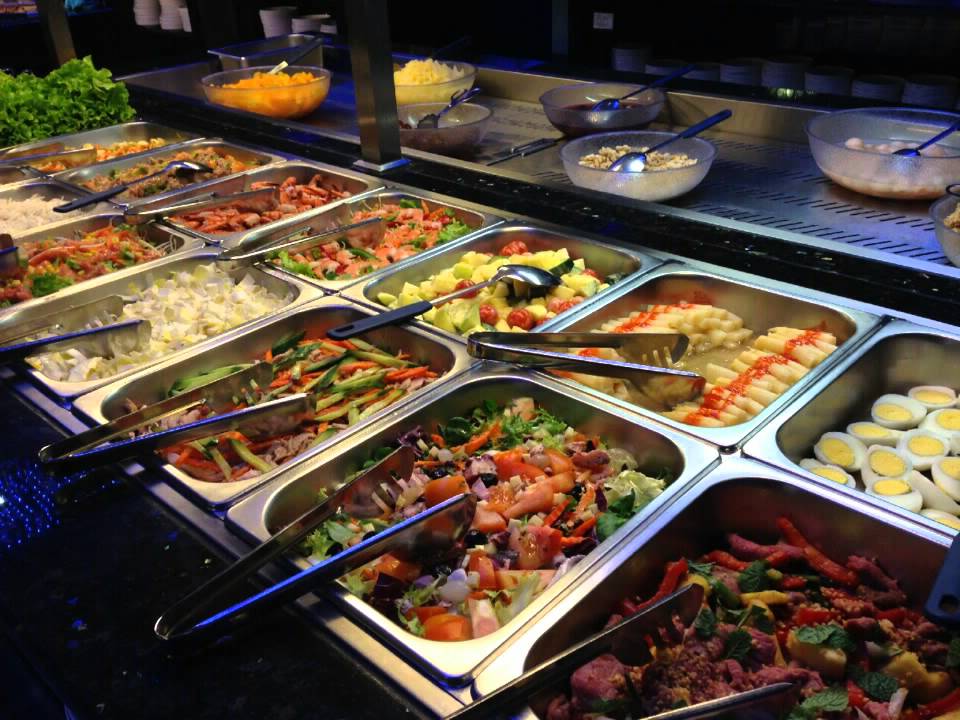 Serving can be arranged per plate or buffet style depending on the occasion, venue and customer's budget.
Since the food business is deployed upon request for special occasions and during holidays — a good network of friends and happy clients are the best word-of-mouth sales people — there is no added overhead costs on manpower or commercial space necessary during lean periods. As the business grows, as customer satisfaction soars, and a suitable location is secured, catering can be expanded to accommodate a carinderia business which will feature tried and tested menu items.
Your team will prepare the food, ensuring hygiene and quality during preparation and mobilization, transport and logistics of associated items that may be needed, as well as arrangement and restoration of venue. Needless to say, this a challenging business to enter but the rewards for hard work is worth the effort.
Your food business can also target establishments and organizations such as teachers in a local school, shopping mall sales personnel or factory workers. Since buying ingredients in bulk could gain significant discounts, offering cheaper meals could attract your potential clientele.
Coffee shop.
A growing number of Filipinos have natural tendency to indulge in coffee — espressos, lattes or cappuccinos even though popular shops price them at a premium. For you to get started modestly in a coffee business, it is crucial to identify who you are trying to reach out too (young professionals, students, transport passengers, etc), what coffee servings would you offer and where your coffee shop be located.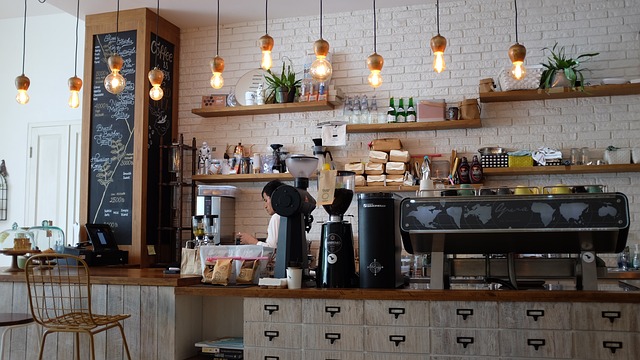 Main considerations when setting up coffee shop business:
Shop location and interior design
Coffee and other food and beverage offerings
Manpower recruitment (barista skills and experience)
Equipment and materials
Suppliers
A coffee shop can and should also serve pastries, with fewer but better priced than popular chains such as Figaro, Coffee Bean or Starbucks. Also, customers are drawn not only with the selection of coffee concoctions from the traditional coffee beans to locally-inspired flavors such as durian cappuccino, latik latte, or rice coffee, but also with the overall atmosphere inside the shop so investment on interior design and lighting should be a significant factor in making your coffee shop stand out among the established competition.
Carinderia or roadside eatery.
A common fixture found across the whole Philippines are eateries or small restaurants found in markets, bus terminals, school campuses or just within a busy neighborhood. The business does not require big capital outlay — a few tables and chairs, kitchen utensils, cooking materials, softdrink and fresh ingredients — compared to other food businesses as it can be setup in a backyard space close to the road or high foot traffic.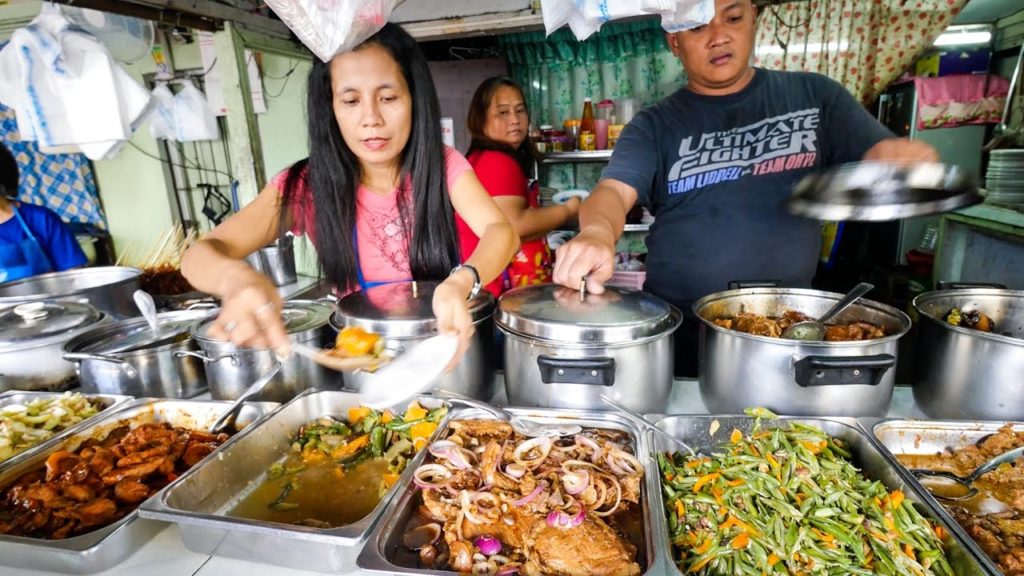 Once you determine who are your target customers, you can figure out what kind of dish to prepare, how to price them. For example, if you are close to a school, students might want cheaper options such as bola bola, giniling and veggies and throw in free hot soup.
Typical carinderia dishes:
Adobo
Sinigang na hipon
Pinakbet
Bicol Express
Sinigang
Fried chicken
Afritada
Menudo
Caldereta
Kare kare
Tinolang manok
Chopsuey
To reduce expenses, it's ideal to find a suitable supplier of meat, fish and vegetables on wholesale price and close proximity to bypass transport costs.
After a few weeks of operations, you can then streamline the business to improve efficiency. This includes focus on highly profitable dishes and cutting down on less popular ones.
Bakery.
Bakeries have been in the Philippines and have been operating successfully, thanks to a steady demand for breads and pastries, spawning bakery chains to proliferate such as Julie's Bakeshop, Bread Talk, Gardenia and Panadero.
You can either start your own bakery business from scratch which is cheaper (no franchise fees and royalty fees) and more freedom to do customize your business (store design, bread selection, etc) or franchise an existing food business which provides better guidance on running your bakery and reap benefits of a renowned brand.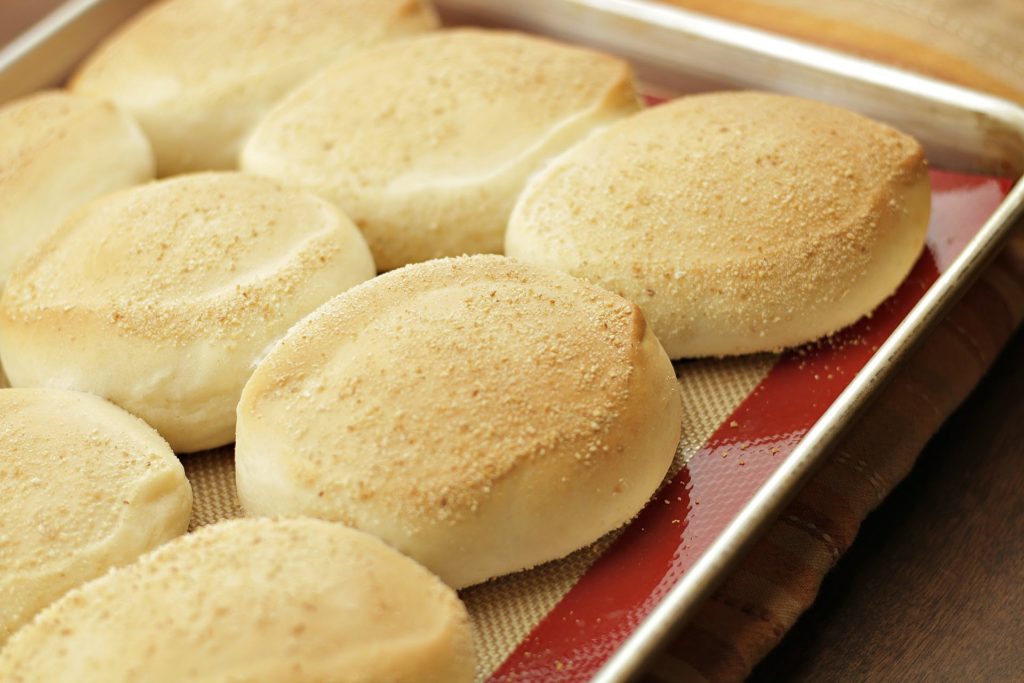 Popular bread types in the Philippines:
Pan de sal
Monay
Star bread
Ensaymada
Spanish bread
Pan de coco
Pan de mongo
Loaf bread
Siopao
Cakes and pastries also suit well with Filipinos, and find them in almost all occasions.
Whether you are a graduate of pastry/culinary arts course or simply passionate about bread making, this business surely provides opportunities for growth and success. With a good store location, dedicated workforce, sound business plan and decent amount of startup capital for equipment and ingredients (from P70,000), you can setup your bakery business which will attract a stream of customers from all walks of life.
Foodcart.
Food cart is a popular option among Filipinos who often find refuge at food arcades of shopping malls from the hot weather to watch movies, buy groceries or simply hang out with friends and family. Food carts are also found on the streets, near schools, churches, parks, offering instant relief from hunger at minimal cost.
Food carts offer a variety of options:
Siopao and dumplings
Noodles
Food bowl
Fried chicken
Burgers
Pizza
Fish ball
Refreshments and juices
Local delicacies
Usually, starting food carts can be through a franchisor who provides a complete detail on how to run the business, including training on how to prepare the food, managing finances and dealing with suppliers.
In addition, food cart franchises come with setup of a stall that requires minimal operating space whether inside a school cafeteria, shopping arcade or stand alone unit outdoors. A typical food cart stall worth P25,000 includes the cost of cart, equipment and ingredients. To attract franchisees, many food cart franchisors waive royalty fees usually charged to applicants for using their brand identity and intellectual property.
Just like other food businesses, type of offering should cater to the main customer segment. For example, in a bus terminal, fruit juices or cold refreshments might be what travelers want, and for schools, cheap quick bites such as fish ball, squid balls or waffles might be the way to go.
Refreshments.
Since the Philippines is a hot tropical country, cool refreshments such as soft drinks, ice cream, lemonades, ice candy and ice drop offer quick relief against the weather. While the concept of portable "dirty ice cream" vendors and their distinct bells that play music to children's ears have been fading, new ones emerge. For example, soft ice cream machines which cost upwards from P50,000 can easily churn out ice cream from a number of ingredients.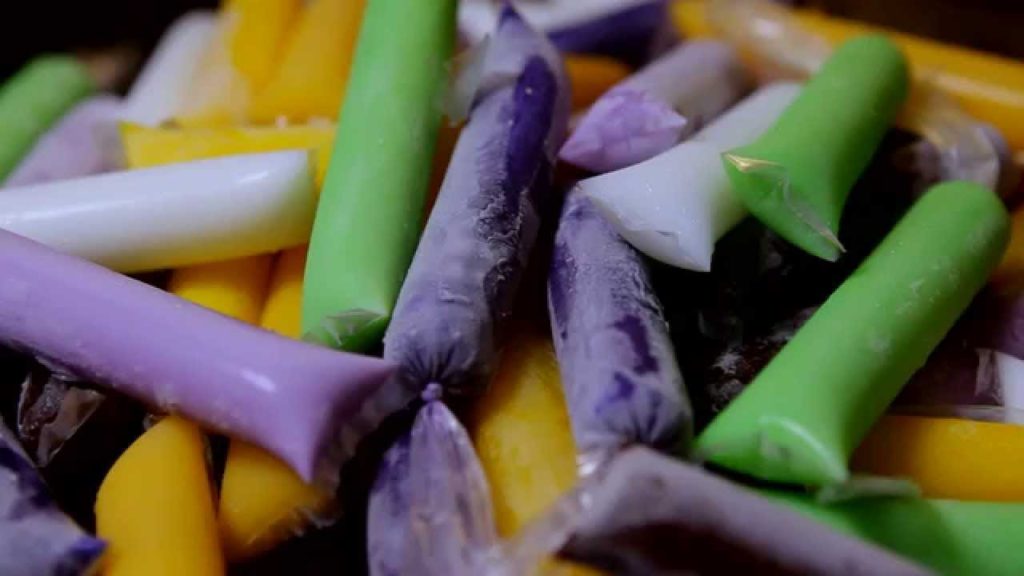 Ice candy business is a cheaper option and more affordable to school children, requires minimal space at the beginning, from your home freezer to a bigger facility, as well as portable styrofoam container. Depending on available sources, you can concoct typical flavors such as buko, mongo, pineapple and chocolate or create more exotic ones.
This business looks quite ideal especially during summer season, whether as extension to your restaurant or sari-sari store or as stand alone food business.
Restaurant franchise.
If you are passionate about food, has experienced running a modest one, and secured financing from current profits or bank loan and wish to take it to the next level, taking up a restaurant franchise is almost always a money-making formula.
Filipinos are generally social people and love to dine out, so it's no wonder renowned restaurants are always teeming with crowd who have adored their time-tested dishes. Restaurants that offer chicken menu such as Mang Inasal, Jollibee or Max's are open for franchises. And while applications typically pass through stringent measures to ensure applicant's suitability and profitability of business, successful franchises are usually rewarded with great yields.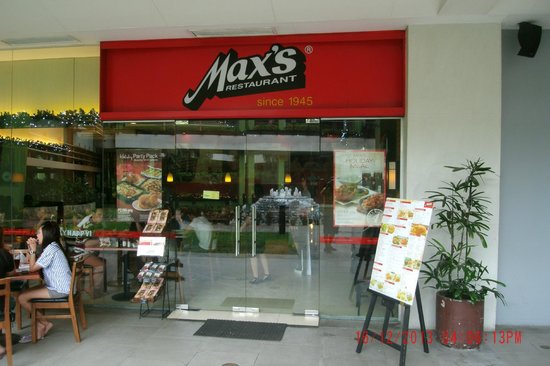 Understandably, these franchises cost millions (Mang Inasal, for example requires investment starting at P12 million and Andok's just over a million in franchise fees and stall construction) and require applicants not just have financial capability, but sound business background and time to commit in its operations. Franchisors, always wary about their brand's reputation and well-being, only want to deal with the right partners.
Setting up franchised business is an ongoing partnership between franchisors and franchisees, who also pay royalty fees while operating the business on a contract of a few years at a time.
Starting a food business is an exciting venture. But even as it's a given that everyone has to eat everyday, and it's quite obvious that there's a market for our products, a careful study about the business, including research on potential customers' tastes, finding the best location and reducing expenses and overhead costs, are essential not only to stand tall against competition, but thrive and succeed in your chosen line of business.