Growing middle class income in the Philippines and changing lifestyles that demand convenience have been instrumental in the proliferation of convenience stores, which used to typically exist in highly urbanized areas or petrol stations.
So who would have thought that a small convenience store would become successful? As it turned out, 7-Eleven, which opened its Philippine operations in 1982 and set up its stores in 1998, is one of the more well-known fixtures starting to mushroom across towns and cities the country because of its relatively minimal capital outlay and reasonable timeframe for return on investment.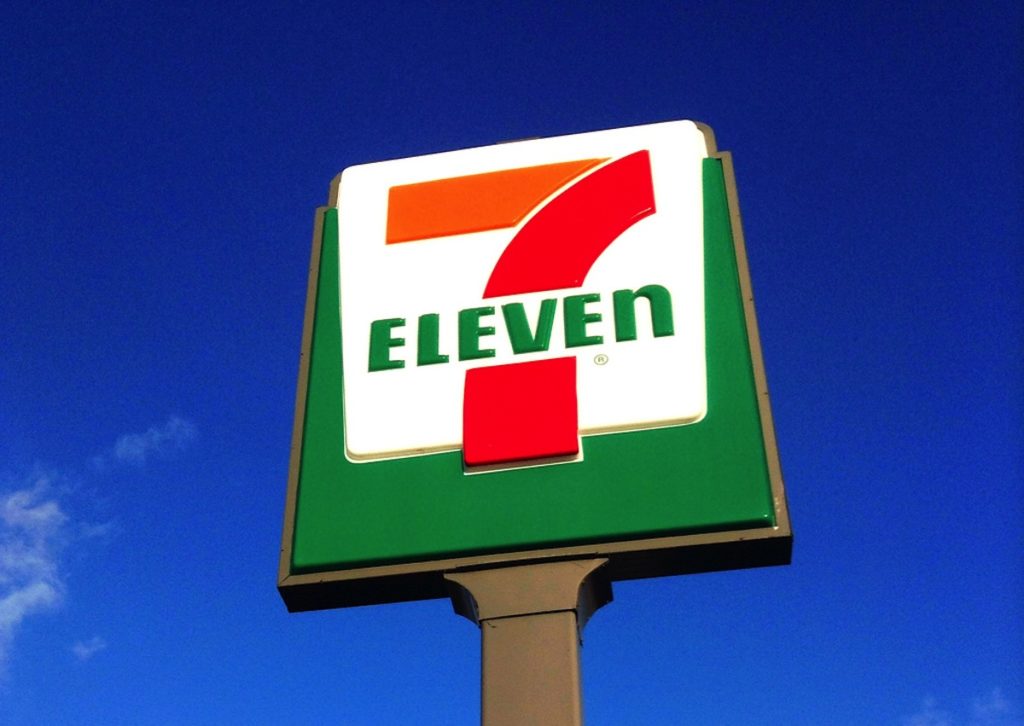 Such convenience store concept embraces the advantage of providing retail service to customers 24 hours a day. While prices may be a bit of a premium compared to supermarket items, it's the convenience that customers are willing to pay for extra. With a defined target audience — busy people who look for something to eat conveniently and fast — convenience stores carve their niche market.
7-Eleven Products
In addition to personal to household needs such as snacks, batteries, toiletries, and beverage, 7-Eleven provides a reasonable array of treats such as:
Big Bite – hotdogs, siopao
Hotta Rice – rice toppings
7 Fresh – coffee and breads
Busog Meals – affordable rice meals
Gulp – juice and softdrinks
Slurpee – frozen drinks
Other fast moving convenience items
7-Eleven Services
Extending beyond selling retail items, 7-Eleven is also an invaluable presence that offers a variety of services such as:
Airline booking (payment of tickets for airlines such as Cebu Pacific, Philippine Airlines and AirAsia
Internet and cable (bill payment for Smart Bro, SkyCable, Cignal, etc)
Credit cards (bill payment fo Asia United Bank)
Electric utilities (bill payment for selected electric utility companies)
Government agencies (POEA)
Loans (payment for loans of selected lenders)
Water utilities (bill payment for selected water utility companies)
Telecoms (bill payment for Sun, Smart, Globe, PLDT, etc)
Benefits of being a 7-Eleven franchisee
As a 7-Eleven franchisee, you can expect better flow of sales knowing that this convenience store applies a proven retail operating system for decades. As a franchisee, you can also access the distribution and logistics resources.
You can also benefit from a comprehensive training program related to operation and management as well as continuous marketing development, operational support and product research and development. There will be an Operations Field Consultant who will visit to guide the operation of the business. The 7-Eleven will prepare the monthly marketing and financial records for the franchisee.
In addition, a franchisee will have the following benefits:
Use of logo and name
Construction of the store
Advance payment and deposit for rent
Initial Merchandise
Franchise Fee
Training
On-going support
Marketing
Audit
Equipment Maintenance
Qualifications and requirements of a 7-Eleven franchisee
Just like any other business venture — food and beverage, agribusiness or trading — you are expected to have decent skills of an entrepreneur and reasonable experience running a business. You should have adequate amount of funding for the investment and can commit most of your time to manage the daily operations of the business.
Likewise, you should possess sound managerial and leadership skills as well as willing to work and cooperate with your franchisors.
If you think that you are qualified to apply for a franchise, the next thing to do is to fill out the following documents and mail to Philippine Seven Corporation
STEP 1: Accomplish the Letter Of Intent
STEP 2: Complete your Application Form
STEP 3: Complete all required information submit your Letter Of Intent and Application Form to franchising@7-eleven.com.ph
Franchise briefings are also available at the Philippine Seven Corporation main office Mondays and Thursdays from 10am onwards or 2pm onwards.
The procedure on franchisee application for 7-Eleven business are as follows.
STEP 1: INITIAL CONTACT
Complete the online inquiry form (same as links above) and attend our franchise briefing every Mondays and Thursdays at 10 AM or 2 PM at 7/F Columbia Tower, Ortigas Avenue, Mandaluyong City.
STEP 2: PRE-QUALIFICATION
Select your site from our list or if you already have a location, 7-Eleven will help you evaluate your site.
STEP 3: PREPARATION OF BUSINESS PLAN
After selecting your location, kindly let us know the ability of your store.
STEP 4: INTERVIEW WITH THE APPROVAL COMMITTEE
A three-level interview for our future franchisees. Let us know you more!
STEP 5: MEMORANDUM OF AGREEMENT SIGNING
After passing series of interviews, legal documents will be prepared for you to study before you sign, ensuring your full understanding of 7-Eleven franchise.
STEP 6: TRAINING
Prepare for your one month training and get to know 7-Eleven operations.
STEP 7: STORE OPENING AND TURN OVER
In a span of four to six months, you can now operate your own 7-Eleven convenience store.
If you do not have access to the internet, please contact Philippine Seven Corporation and an application will be forwarded to you:
CONTACT INFORMATION
The Franchise Manager
Philippine Seven Corporation
7th Floor, Columbia Tower,
Ortigas Ave., near corner EDSA,
Mandaluyong City
Philippines
Hotline: +63 (02)726-9968
Fax : +63 (02)705-5229
Mobile : +63 (920)950-8651; +63 (917)871-1686
email: franchising@7-eleven.com.ph