Boom in domestic travel, propelled by expanding destinations offered by airlines, easier access to information about tourist spots shared on social media, and growth in government spending on transportation infrastructure, has opened up more opportunities for travel agency businesses.
According to the Philippine Statistics Authority, domestic tourism expenditure in the Philippines has grown 19.1% from 2015 to 2016. Tourism industry's contribution to the Philippine economy has likewise grown from 6.8% in 2011 to 8.6% in 2016.
Just as the Internet revolutionized how people shop, listen to music and access film entertainment, travel industry has also benefited in many ways. From selling destination packages, airline tickets, organizing local tours and selling travel insurance, travel agencies have several ways to make money.
So how do you start your own business of travel agency?
Factors to consider before deciding to put up a travel agency business

1. Background in business skills and passion for travel. For someone to start the business, not only you need to be business savvy, you (or your appointed staff) also must have knack and passion for travel, general knowledge about immigration policies, able to answer question about insurance claims, lost luggage and which seasons to visit a tourist destination.
2. Accreditation from recognized travel bodies. To become a credible  authorized travel agent, membership to certain groups is highly recommended. For example, those selling international travel packages with International Air Transport Association authorized agent status.
3. Identifying your target market. Would you want to start off as a part-time travel agent who helps book air tickets for a small fee? Or maybe set up a small shop at a commercial arcade to accommodate a wider audience such as business travelers, government officials or families? Do you want to expand on cruise travel, hotel bookings and provide all-around travel advice to inbound tourists who visit a local tourist attraction nearby?
4. Identifying  your existing competition. The presence of an established competition indicates such market for travel agents exist. What you need to also find out is that whether  your competition covers all market or simply established a niche for some reason (already profitable, lack of human resources to expand, etc). A market research could uncover untapped target customers.
5. Establishing partnerships. Travel agents thrive even further with partnerships because the industry encompasses a wide range of clients. Airlines, hotels, package tour companies and payment gateways would love to get preferential option, so getting them on board would be a win-win situation; the airline gets a booking, you get a tidy margin and travelers experience professional service that warrant return business in the future.
How to setup your travel agency business
It can be a challenging space to be in, but with proper market research and out of the box thinking to address current trends, your travel agency can thrive in this vastly innovative tourism space.
Capital money.
Initial investment costs for a low-key travel agency is between P50,000 to P100,000 which will cover licensing and paper works, office equipment and space rentals and utilities. Bigger operations such as a corporation or partnership that requires more staff, larger operating space and more clients will have an initial capital investment of at least P500,000.
Government license
If you are operating a sole-proprietorship business, such as solo home-based travel agency, register your business at DTI. List of DTI offices are listed here.
If you are planning to set up a partnership or corporation, your travel agency business needs to register at SEC. Here's a list of SEC offices in the Philippines.
A reservation fee is required for a certain number of days to allow your business to prepare the required documents such as articles of incorporation and notarized bank certificates of deposit.
Once you have copy of SEC registration, go to the city or municipal business licensing office and secure Mayor's Permit.
Getting accredited.
IATA or non-IATA agents – travel agencies can either apply to be accredited by the International Air Transport Association (IATA), the international regulating body for airlines, passenger sales agents and cargo agents. Being an accredited agent allows them to sell international and/or domestic tickets on behalf of the airlines. They are also allowed to do rebooking, reissuance, or revalidation of tickets issued, or cause the endorsement to other airlines in case needed.
Non-IATA agent are not authorized to issue tickets and need to buy from an accredited agent or directly from the airline.
Click here to apply for IATA accreditation, and select "Philippines" from the drop-down menu for appropriate document and procedure.
Operating space.
Space comes at a premium but travel agency offices need not be huge, as long as staff can attend to the needs of customers in a well-organized office layout. Home-based travel agency may only need a minimum of 10 to 15 sq meter space for a couple of staff, and machines. Commercial spaces typically measuring between 60 to 200 sq meter space and located at high foot traffic areas can accommodate walk-in clients.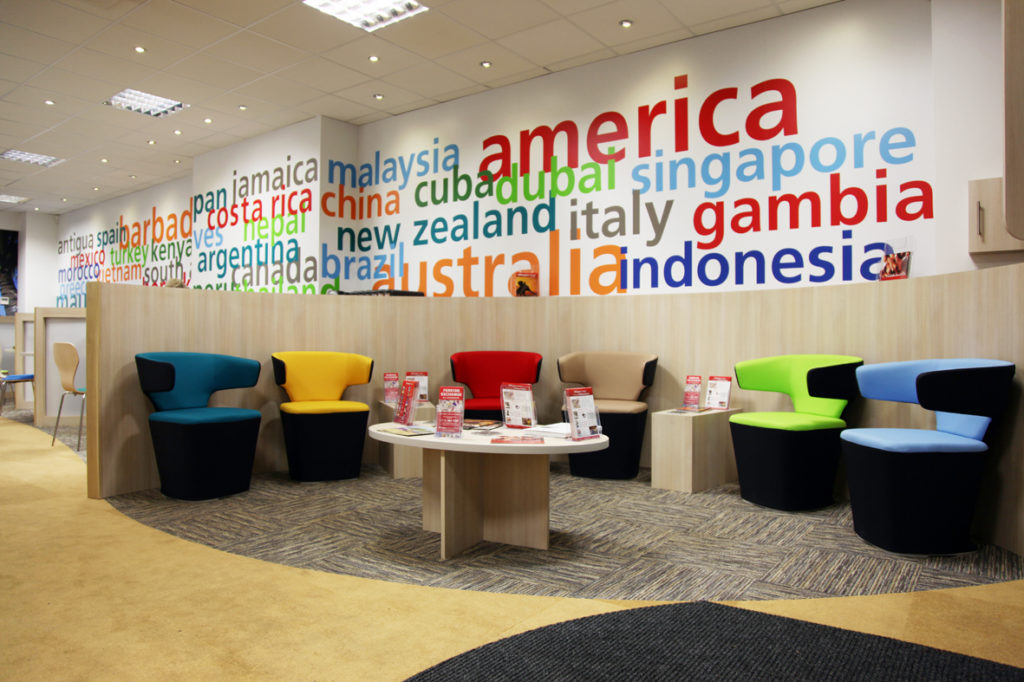 Office equipment.
Essential travel agency equipment include high-performance computer systems, printer units, fax machine, telephone lines, photocopier, surveillance camera and storage vault. Complementing them are office furniture to accommodate walk-ins, chairs and desks, storage cabinets and tables.
Some customers prefer less engaging enquiries by using mobile messaging such as Whatsapp, FB messenger or Viber so getting an office-use mobile device should address such types of inquiries.
The heart of air ticket booking system lies in the airline reservations system that incorporate airline schedules, fare tariffs, passenger reservations and ticket records. Popular ones include Amadeus, Travelport, Sabre and Shares.
Human resources.
For startups, you can develop a simple travel agency operation with basic services — sourcing your booking online through the Internet.
However, as the business grows or you wish to start accommodating wider spectrum of customers on a variety of services, having at least two travel agents stationed in the office is the ideal arrangement for an agency that caters to walk-in customers. Expanding the workforce can have an agency consisting of two people under reservations and ticketing section, cashier/accountant, receptionist to answer calls and manage walk-in visits, and messenger to deliver or pick up documents.
It is easy to train staff to perform reservation tasks, but it helps to hire tourism graduates who have exposure to computer reservation system. For more seamless operations, hiring for staff with previous hands-on experience in another travel agency is the way to go.
Marketing and advertising.
There are many ways to promote a travel agency business. First off, it pays off in the long term to have a notable brand presence, from brand name to brand logo. It can be promoted offline through signage outside of the shop, mall directory or local newspaper's travel section. Exposure on local festivals and activities that attract tourists such as sponsoring a booth.
Your agency should also be represented at travel expos and tourism activities to be able to meet like-minded people not only target customers, but also potential partners and vendors. For example, if you are a travel agency whose office is located close to beach resorts, you should reach out to these businesses for partnership — you promote their business and they refer other clients to you.
Putting your travel agency business online makes it cheaper and cost-effective as it's not only measurable, it's also targeted. Your company website's features include travel destinations, tour packages, air ticket promos and travel blog for the information of interested travelers. It is important to have as comprehensive information as possible. Not only will it be helpful to your potential customers, it also saves time answering questions through your receptionist on a call or travel agents during a walk-in visit.
You can advertise on Google AdWords and Facebook Business, both of which has rich targeting options that allow you to customize your audience according to your preferences.
Your business can establish social media presence, with Facebook page to promote tour packages and attract engagement, Twitter to answer travel enquiries or promote your website's latest blog update. Instagram will also feature photos of travel destinations.
The best advertising, though, can come from your happy customers built off the excellent customer service and competitive rates.
Choosing destinations.
Deciding on what are popular and profitable travel destinations boils down to the customer profile you have researched. They can be young couples, families with young children, retired senior citizens, business travelers, corporate travelers or backpackers who have varying lifestyles, tastes and travel interests.
Within the Philippines, it's a given that your agency will provide air tickets not only to a few destinations but all available within the network of Philippine Airlines, Cebu Pacific, AirAsia and other domestic or regional carriers for destinations such as Hong Kong, Singapore, Tokyo or Bangkok.
As destinations vary, your agency must have a database of hotels, schedule of air flights, list of tourist attractions, beaches, insurance options and other information customers might be looking for.
Be prepared with options for customers to choose from. For example, a family of four wish to get a quote for a four-day stay in Bohol, a number of  package tours complete with itinerary, hotel accommodations and flights should be presented on the fly for them to choose from. Others might just look at flyers of travel package to influence their decision so preparing a few options per destination can help them make prompt decisions.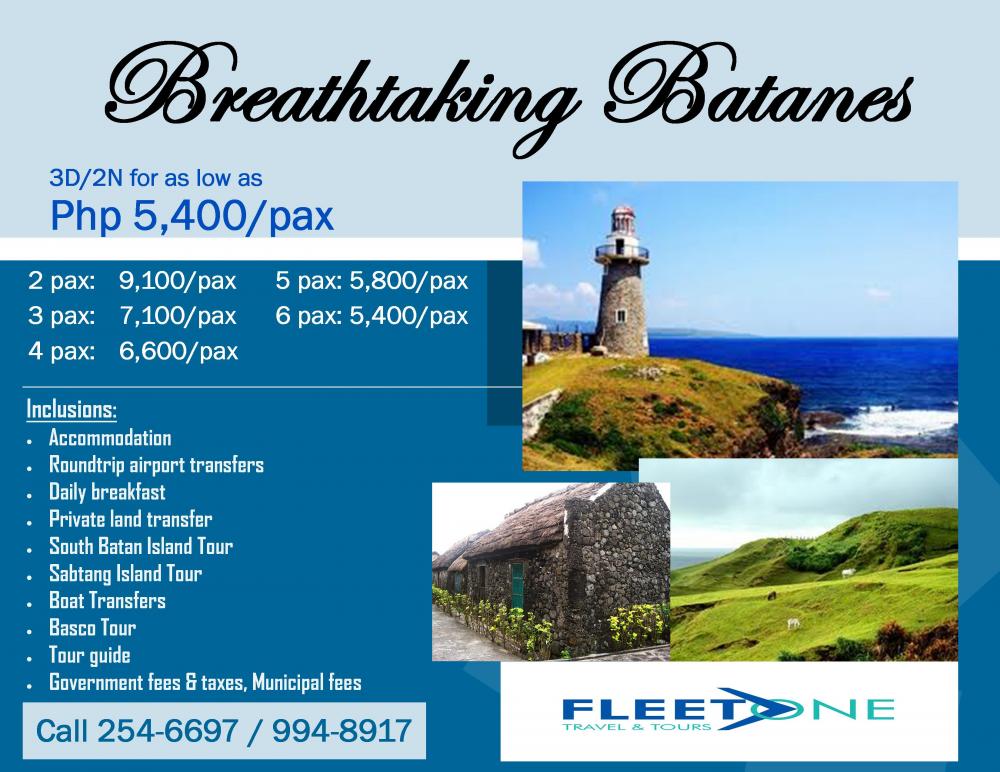 As many customers mull over price, length of travel and other factors, don't expect all of them to make immediate decision. Having those pamphlets available will be handy.
Managing your partners.
Based on your priority type of audience, you can pick the right partners to deal with among airlines, hotels, tour operators, resorts and so on.
Budget conscious clients often are attracted to promo packages, but this also depends on their availability to travel and type of experience they want to try. So your decision should be based on client's convenience, along with affordability and, of course profitability.
You don't want to get carried away with low-cost travel options from a partner with tainted reputation. A good travel agency's reputation goes a long way, so only deal with reputable and experienced business partners, even if it comes at a premium price.
Creating a profile of clients.
Based on early turnout of customers, you might be able to establish a profile which outlines the type of clients you had, along with their travel preferences, services they availed, months they traveled and destinations they chose.
A customer relationship management system will help manage your customers as you gather information about them. Using email marketing, you can send them promotional items that are relevant to their past choices.
Was it a year since your family customer who made a trip to Palawan traveled? Why not introduce a similar experience (Bohol or Cebu) but on a different destination, with price lower than their previous package? This is possible if you have a comprehensive record of their past trips, their preferences, budgets, and restrictions, if any.
You also take note of seasonal travelers, such as a city school delegation often travels to Palarong Pambansa in April, or a religious group makes a pilgrimage the Holy Land in December. You can then offer them discounts for group travel.
The aim is to convert them into repeat customers.
Making money.
As you can see, it takes a lot of effort and investment of time and money to operate a travel agency. But this is often rewarded with returns. Although travel agency revenue vary according to many factors such as types of packages being offered, types of customers it serves and existing agreements with partners, typically an agency starting up earns profit of P10,000 during lean periods and P50,000 during peak seasons.
Markups from airline bookings and commissions earned from tours range between 3 and 10 per cent. So depending on this business model may require large volume of customers to get bigger profits.
If you have enough staff to handle extra services and available machinery, your travel agency can also offer photocopying service, travel insurance application, visa processing at the embassy / consulate, passport application and securing of required documents
Good luck on your travel agency business plans!