Traditional banking method of physically going to the bank, queue in line, and transact with teller takes a lot of time and effort especially if the purpose is simply to get the updated bank account balance.
With the availability of technology at our disposal — smartphones that are powerful and versatile, widespread Internet connectivity, and apps that allow us to remotely handle our transactions at the touch of the button — it's now easier to view transactions, check balance accounts, apply for loans or pay bills without having to go through the tedious and time consuming trip to a bank branch.
So whether you are a busy office worker, or an overseas Filipino worker, as a bank account holder you are now empowered to make these transactions without having to pass through the bank, get frisked by the guard before getting in, and become prone to criminals upon getting out.
That's because many banks, notably BDO, offers online account management. Let's check out how to make a simple balance inquiry online.
1. Visit BDO's official website https://online.bdo.com.ph
To be safe from phishing and other traps by unauthorized or fake websites pretending to be BDO, ensure that the website address reads as one above, with https protocol to guarantee a private and secured session.
2. If you have not yet registered, sign up for an account
Click on 'Submit' if you agree to terms and fill out the form.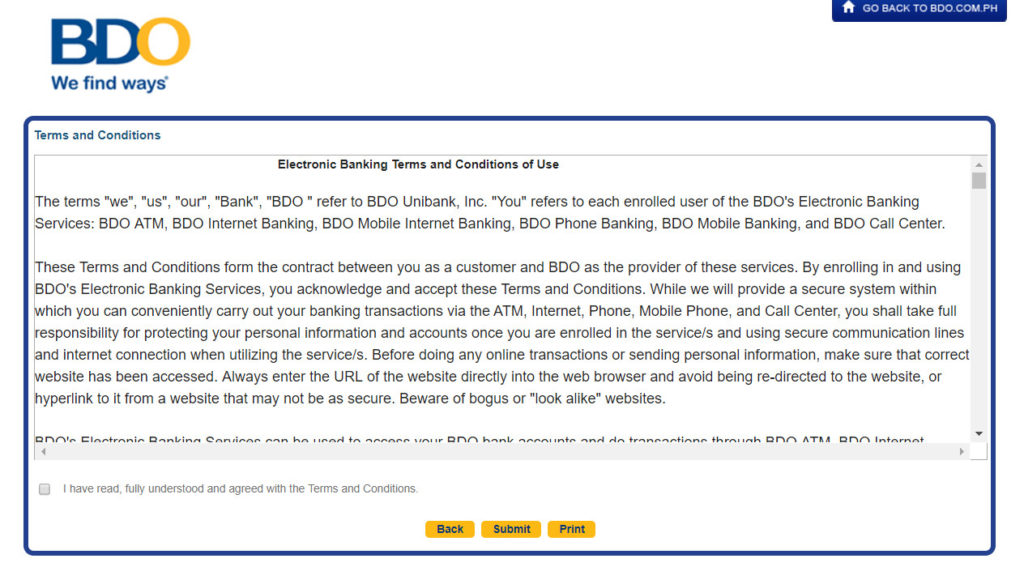 https://www.mybdo.com.ph/fo/ribtermsandconditions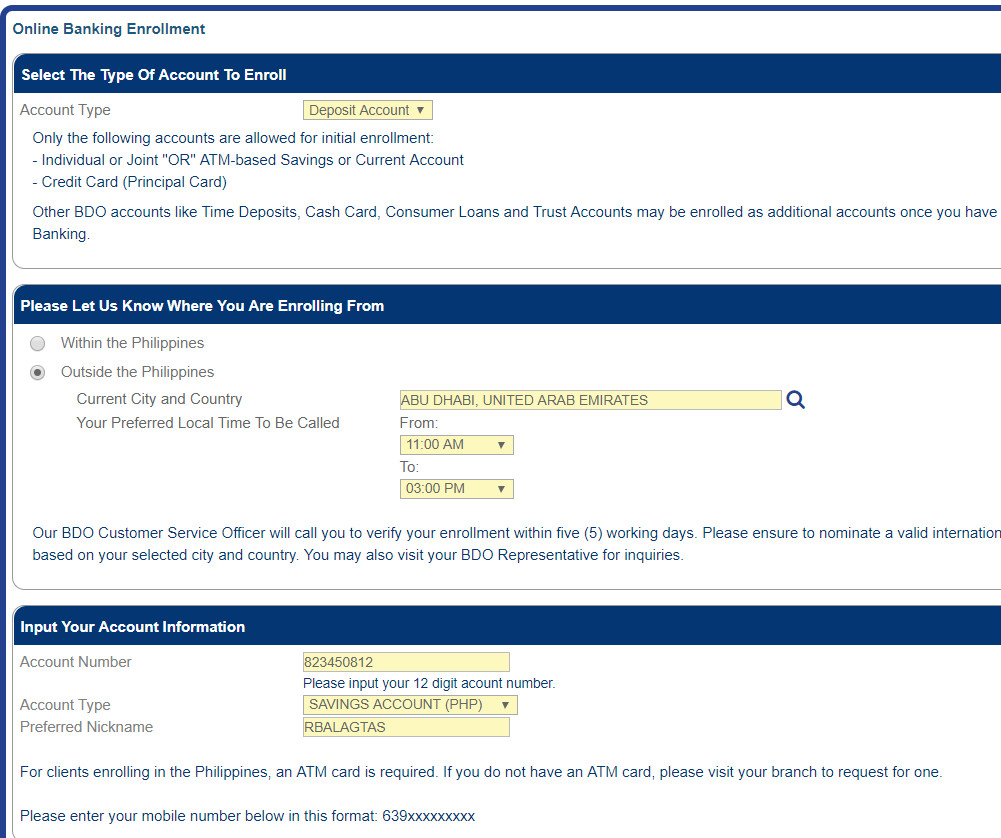 https://www.mybdo.com.ph/fo/quickenrollment
3. Wait for confirmation email
Once you successfully completed the form, wait for corresponding email from BDO confirming the successful enrollment of your online banking account.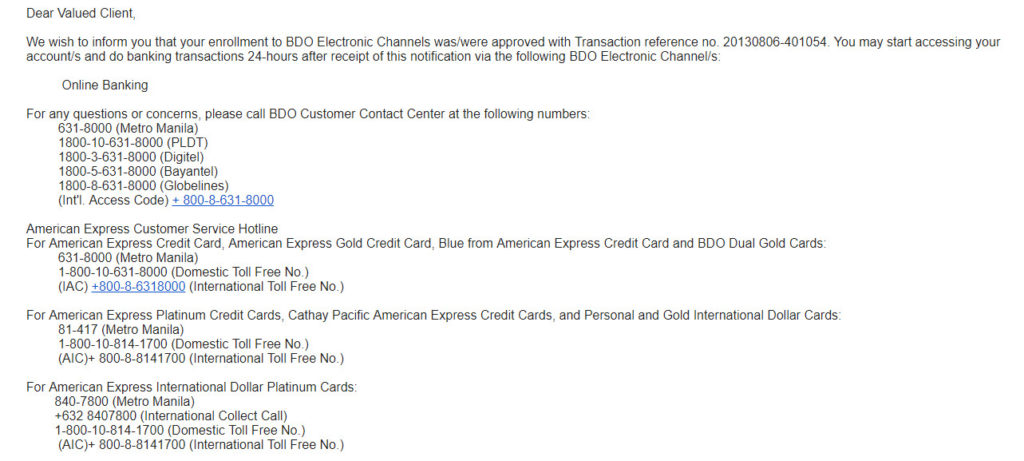 4. Login using your username and password at https://online.bdo.com.ph
The system not only requires you to successfully login to your account, it also ensures the rightful owner is the one keying them. So a 2-step authentication is executed. The system also sends a one-time password via SMS on your registered mobile phone number. So to ensure a seamless online transaction, you must have your phone next to you when you login to your BDO online banking account.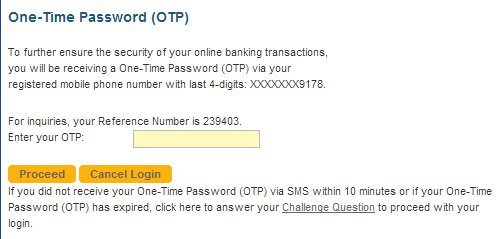 If you fail to receive your one-time password within ten minutes, you may consider answering the challenge question — a question and answer pair  you provided upon registration to bypass the OTP procedure.
5. Check your account balance
Once you have successfully signed in, the dashboard of your BDO account will be displayed under Account Information > Current Balance.