Despite best efforts and a decent amount of research, a significant ratio of businesses is expected to fail. While there is no shortage of advice coming from business coaches and self-made millionaires to financial experts, the trend is expected to continue.
Why small businesses fail?
As we continue to ask the question of why there are certain reasons that contribute to the ultimate demise of a once-promising business has been sucked in.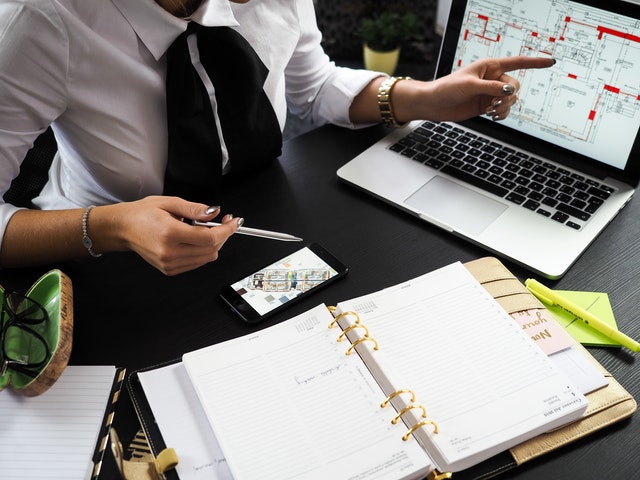 You as a business owner have a different mindset when you set up the business.
Sounds philosophical but it's like saying you have established your business with misaligned objectives and desires such as getting wealthy, finding more time with family compared to being employed full-time, or wishing to avoid reporting to a boss.
While those perks come with being in a sole proprietorship business, they should not be the main reason for setting it up. What if you're in the business of trading but you barely know about your product? What if your initial foray leads to slow sales growth and low morale among your staff? Sounds like you might give up the dream of becoming rich or if you need to dedicate more hours to do sales, does it defeat the objective of spending more time with the family?
Setting the right frame of mind when deciding to open a business is a step in the right direction. It is where your mission and vision are derived and a source of inspiration for the business not only to survive amid competitor presence but also to thrive and attract new customers.
Having the following reasons in setting up the business sounds better:
You have a passion to address a certain need by target marketplace that is currently under-served. You believe, based on research, that your product will answer those needs. Taxis are already present when Uber and Grab brought the idea of ride-sharing into a reality.
You observe that current services offered in the market provide inferior quality, low customer satisfaction, and bad industry reputation. By setting up your business, you believe that you'll convert those disgruntled customers into happy clients.
You believe that a certain segment of the market is not currently being served. Your new business will cater to this segment without even creating competition and owning the whole market share for such segment.
You observe the current business process hurts certain parties. You believe your business helps streamline the process, cut production or delivery costs, and bypass middlemen.
If you cannot find any of the above reasons fitting to your business model, you may need to rethink the way you define your business.
The business lacks a sound business plan.
Every entrepreneur has to have his or her own well-researched business plan. This is aimed at defining the business, identifying its audience, competitors, opportunities and threats, and strategy for growth.
Such a business plan helps the business pinpoint skills and attributes of staff needed when hiring, understanding fundamental issues as the business welcomes its first customers, plans of action in times of problems that might arise, and so on.
Many small businesses fail simply because they failed to create a blueprint to follow, and resulted in a lack of direction when steering the company forward.
A well-developed business plan contains the following components:
Description of the business, vision, goals, and keys to success
Market analysis (direct, indirect, and potential competitors, customer demographic, market behavioral trends)
Personnel requirements (skills, experience, training requirement, etc)
Potential problems and solutions (cash flow, supplier turnaround time, customer complaints, loan rejected, etc)
Financial: capital equipment and supply list, balance sheet, income statement, sales, and expense forecast
Marketing, advertising, and promotional activities
Budgeting and managing company growth
In addition, institutional lenders will likely request a business plan if you are seeking to secure fresh capital for your small business.
Stakeholders have a limited understanding of cash flow.
Running a business is better said than done. It has a complex financial process that involves many moving parts — suppliers demanding advance payments, landlords demanding rental deposits, and operating costs such as utilities and employee salaries that need to be settled regularly — stacked against your revenue stream.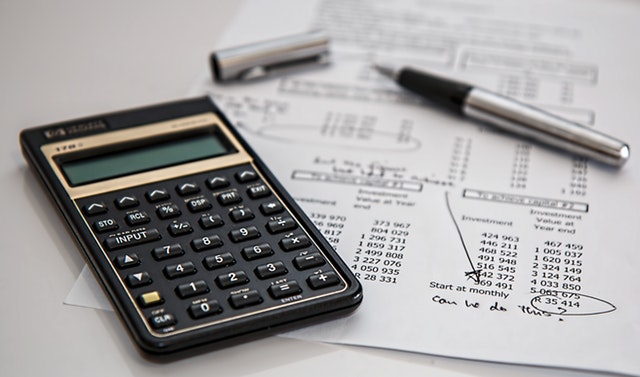 Initially, a sufficient amount of capital money has to be infused to get the ball rolling. This is a safeguard once expected revenue is not met. There are always risks of lower customer adoption, higher than expected operating expenses, and unforeseen problems such as tax disputes, emerging competitors, and so on.
Lack of proper planning could drive the business to shut down prematurely simply because it has no capital money needed to keep the business afloat.
Business owners lack experience and/or are incompetent to manage it.
Poor business management can be a broad topic that has several smaller branches: unable to hire the right people and manage staff roles properly, failure to understand the market needs, inability to adjust the business focus once a competitor comes along, and many others.
Unlike the franchising model which provides hand-holding, independent businesses are often left on their own to manage the ins and outs of operations and handling of areas such as finance, purchasing, selling, production, and hiring and managing employees. Unless they recognize what they don't do well, and seek help, business owners may face disaster.
To remedy the problem, small business owners can educate themselves on skills they lack by attending training or hiring business consultants, hiring employees with specialized skills, or outsourcing work to competent professionals.
As the business starts to roll in its operation, utmost monitoring and care must be done regularly to organize, plan and control the activities across its operations. Continuous market research, something that can easily be taken for granted once the business has been established, should be a regular exercise to gain valuable insight into the product, its customers, competitors, and emerging threats and opportunities.
The business owner has made a poor choice of business location.
You may have a wonderful product or a competitive service, but if customers find it hard to reach you or your products, they might pick another alternative especially if you are just beginning your operations. A prior study must be made before setting up a business somewhere.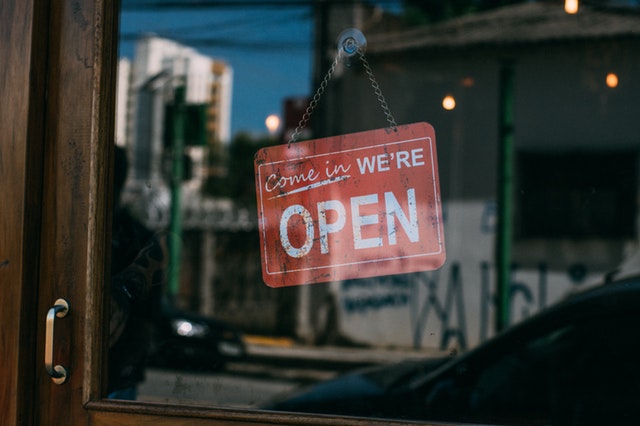 No wonder not all restaurant franchise applicants get approved, if they cannot find an appropriate location to establish their enterprise. Although a good location can help boost and promote a struggling business, a bad spot cannot promote a well-managed enterprise.
Some factors to consider about business location:
Where your target customers usually congregate
Where your competitors are located
Condition and reputation of building and neighborhood
Foot traffic, accessibility to transport and parking
Failure to address this very important business success indicator will paint a gloomy picture of its prospects and ability to stay afloat.
Business proceeds with aggressive expansion without due diligence.
A slight signal of a business clicking in the market might just be enough to mislead an owner to plan bigger things sooner than later.
Business owners might associate success with faster expansion. Perhaps trying to corner a lion's share of the market and get a greater penetration rate in the industry might be a motivation for the expansion. But in some cases, rapid growth is unsustainable as growth in business also means an increase in demand for human resource skills, capital money, suitable location or volume of supplies, and raw materials from vendors.
A focus on slow yet steady growth is ideal in a business operation and gives stakeholders enough control and the ability to monitor market movement. Is my beverage product enjoying a short-term boom followed by a lean period and a decline in demand as the hype fades? Will this food supplement product continue to attract customers even when advances in medical technology likely will produce cheaper, more accessible alternatives?
Failure to read the market signals and insisting to continue to push an aggressive expansion plan have led to companies shutting down or filing for bankruptcy. Baldwin-United Corporation, a Cincinnati piano company filed for protection under bankruptcy laws in 1983 due to aggressive expansion. Danish construction firm Pihl also decided to wind up its 126-year-old operations after suffering losses, attributed partly to its aggressive expansion.
A business fails to adopt technology accordingly.
Small businesses need to get their names out there, especially with the presence of more popular and cash-rich competitors. While they aren't likely to dislodge bigger brands, it does not necessarily require big advertising money to be known.
Adopting a unique selling proposition and sticking with it in its presence on social media or websites can go a long way. Facebook allows businesses to establish a presence, with e-commerce features and basic CRM functionality for small businesses to get in touch with target customers.
Unfortunately, many small businesses are unable or unwilling to get themselves presence online such as through social media or websites, citing lack of knowledge, available resources, and other arguably shallow reasoning when certain website companies offer no-frills yet fully functional versions of your business' online presence.
For example, if you are a business specializing in lechon, somehow you're the target for someone using Google with query "lechon house near me" with "near me" an operative keyword that associates searcher's location with the suitable result within close proximity. Without getting listed in Google My Business to appear on Google Maps or Facebook page, your lechon house business gets limited exposure and misses out on opportunities.
If your business is involved in selling products, an e-commerce website can process transactions more efficiently, without requiring a physical store, and available space resources can be devoted as product warehouse, which helps reduce operating expenses and streamline delivery more efficiently as your online marketplace is open 24-hours a day, and transactions can take place even when you are asleep.
If small businesses are slow to adopt such technology, they might just play catch up to their more sophisticated competitors, before eventually bowing out and giving up.
Conclusion
Do not let the reasons outlined above be the reason your small business is shutting down. While hard work always pays off, your business also needs street smarts and careful planning to get the job done.