Monterey Foods Corporation has four decades of productive existence renowned and trusted producer of superior quality meat products that abides by the international standards of food safety (HACCP) and quality management system (ISO). As a hog contract grower, you are indeed primed for success in a sustainable business model. 
The company has its humble beginnings as a cattle ranch operator in Cauayan, Isabela in 1969. In 1986, it became a subsidiary of San Miguel Corporation, and eventually acquired by Purefoods Corporation in 2001.
Today, Monterey is the largest hog breeding, hog growing and cattle fattening operations in the Philippines.
Under its guidance, it manages more than 300 farms all over the Philippines, more than 30 of which are hog breeding farms, 11 off-site nursery stations, and more than 250 growing facilities.
Its original cattle breeding farm in Isabela is still in operation, along with feedlots located in Pampanga, Laguna, and South Cotabato.
Monterey is dynamically performing 100% artificial insemination to the swine breeding herd, with a separate, strategically-located nursery and growing facilities, technically, a three-site operation system resulting to a manageable herd health status of its animals. Its sister company B-Meg owned and -managed feed mills interspersed around the country guarantee a freshly-mixed ration being fed to hogs all the time.
Monterey's state-of-the-art facility such as the climate-controlled housing system is as well employed to improve its operational efficiency by promoting the growth of hogs, thus, having shorter days to market them. It has a steady supply of biologicals, supplements, diagnostic kits and chemotherapeutics from reliable manufacturers and suppliers to consistently ensure product quality and safety not only of its farm animals but also to its employees and customers.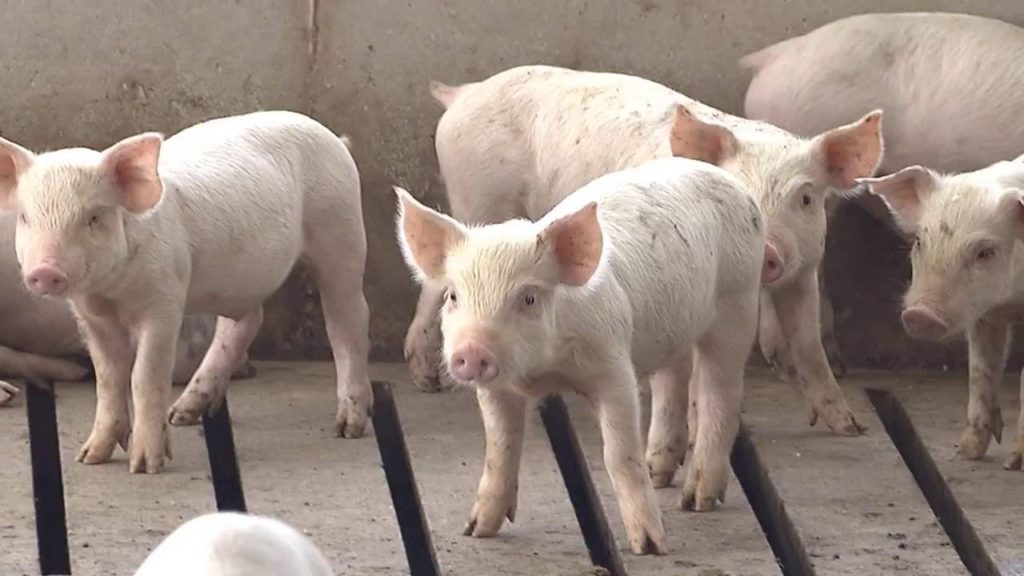 With more than 300 contract partners nationwide, Monterey has been very successful in maintaining the quality standard and system through its qualified and experienced technical personnel trusted to handle the macro and micro-operations of the company. It has list of experts in the field of swine and cattle breeding, nutrition, health and diagnostics, husbandry, disease control and prevention research and recording systems. They enhance their competencies and update their skills by attending various local, national and international hog training and conventions, thus making Monterey the first and leading swine integrator in the Philippines.
An official agreement between Monterey and its hog contract grower partners have had undergone revisions through the years, refined and polished making it legally and morally accepted, thereby producing countless advantage, contentment and satisfaction for both parties.
Monterey aims to become a 50,000-sow level operation for the next few years. Expansions are continuous in Luzon, Visayas and Mindanao. As recruitment of additional contract partners is in full swing, this also means more business and job opportunities, and more high-quality meat for every deserving Filipino.
Monterey Hog Contract Growing Information
Monterey Foods Corporation provides:
Building plans (design and specifications)
Genetically Superior hybrid pigs
Feeds and nutrition program
Medicines and vaccines
Technical support
Information/Recording materials
Delivery and Hauling services
Ready market for all hogs
Competitive payment scheme
Contract Grower provides:
Agricultural land (1-5 hectares)
Pig houses and support facilities
Feeds warehouse
Electricity and water system
Labor and security personnel
Farm equipment
Maintenance of farm facilities, roads, equipment
Proper farm management
Requirements to Apply as San Miguel Monterey Foods As Hog Supplier
Filled up Application form
Location map : technical description of proposed site (for new farms) or Road map/sketch going to the farm (existing farm)
1 pc. 2×2 picture and photocopy of 1 valid ID of the signatory
Photocopy of Community Tax Certificate (for sole proprietorship)
Photocopy of Corporations Community Tax Certificate (for corporation)
Photocopy of DTI Certificate of Business Reg./SEC Reg. (for sole proprietorship)
Photocopy of SEC. Reg. Articles of Partnership or Incorporation and Board Resolution or Authorization of Signatories (for corporation)
BIR Form 2303 (Certificate of Registration)
BIR Official Receipt
Barangay Resolution
Barangay Permit
Mayor's Permit
Environmental Compliance Certificate
Discharge Permit/Permit to Operate
Performance bond of P1000/head (breeding), P150/head (nursery) and P400/head (growing). Can be submitted by way of cash
Certificate of Time Deposit with Deed of Assignment from SMFI
Real Estate Mortgage (All Original Copies)
Original copy of land title (TCT) with annotation
Tax Declaration of Real Property
Tax Clearance (current year)
Official Receipt of Real Property Tax Payment
Affidavit of non-tenancy (if title is more than 1 hectare)
Special Power of Attorney (if property is not in applicant's name)
Photocopy of cedula
Site Location Requirements
Capacity: 400 to 5,000 heads
Location:
Region 1 (Pangasinan, Ilocos)
Region 2 (Isabela)
Region 3 (Zambales, Bataan, Bulacan,Tarlac, Nueva Ecija, Pampanga)
Region 4 (Batangas, Laguna, Quezon, Cavite)
Region 5 (Camarines Sur, Albay)
Region 6 (Iloilo)
Within the agricultural zone of the community
1 km. away from the nearest built up residential areas and farms
Location Must Have:
– Abundant source of potable water
– Reliable source of electricity
– An all weather road, for 10-wheeler trucks
– Good peace and order
Application Process:
Accomplishment of Contract Growing Application Form
Site or Farm Inspection
Approval of Proposed Site or Farm
Submission of Letter of Intent
Issuance of Letter of Commitment
Submission of Permits
Construction of Poultry House
Submission of Bond or Collateral
Contract Signing
Seminar
Chick Placement
For general inquiries
San Miguel Pure Foods Company, Inc.
23F The JMT Corporate Condominium
ADB Avenue, Ortigas Center, Pasig City
1605 Philippines
Tel: +632 317 5000
Trunkline: 317-5000