The coronavirus crisis has brought a heavy toll across all walks of life. As the virus knows no borders, gender, ethnicity, and status in life, the pandemic business scenario has impacted all citizens worldwide.
In business, the health crisis has brought many sectors to their knees and resulted in the closure of shops, disruption of the supply chain, and job cuts. But some enterprises have made gains out of the pandemic, whose nature has prompted governments to keep the movement of people minimal to reduce the spread of the virus as the vaccine is yet to be developed.
Let's identify the winners and losers in the business that COVID-19 has brought so far. From the situation that the coronavirus has created, it is quite sure to many of us which industries are affected. The virus has spawned terms like social distancing and further promoted activities such as work from home and maintaining proper hygiene. So, do you get which sectors are at the forefront of these changes in our lifestyle? Your guess is as good as ours.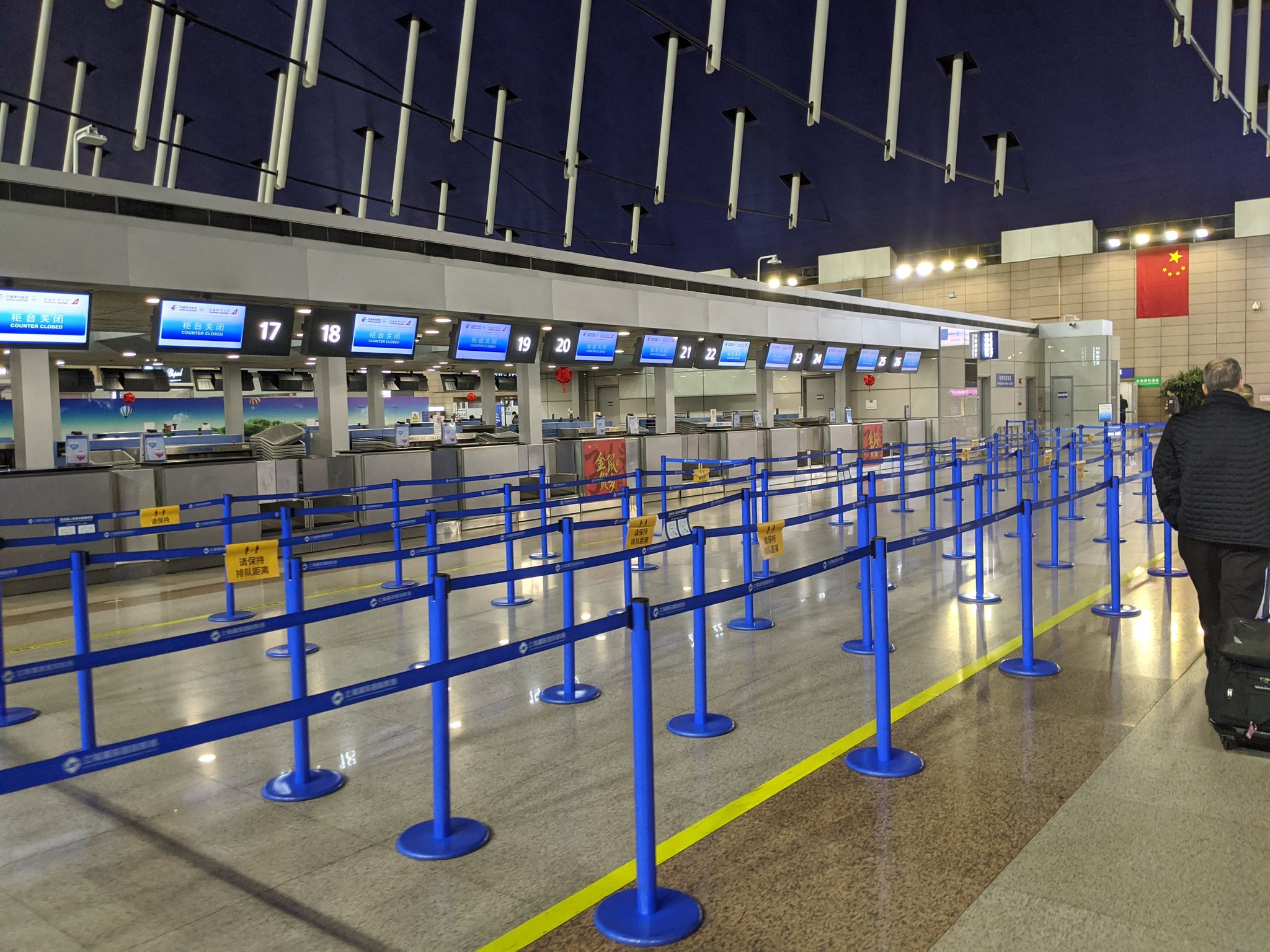 Pandemic Business Winners
eCommerce Platforms and Online Shopping
It won't be a shock at all to put online shopping sites at the top of this list. That's because people who have been confined at the comfort (or boredom, depending on who you ask) of their homes suddenly have the marketplace at the convenience of their mobile or desktop devices.
The most prominent among these online marketplaces are those that offer necessities such as supermarket chains that offer delivery of groceries and daily needs of people. As fewer people stay outside, by preference or by the urging of health authorities, there's a growing need to tap into online shopping. Although some people are used to making such online orders, many others have relied on the typical trip to the market to buy fresh produce. Now, the adoption of purchasing stuff online has only accelerated.
In 2018, an estimated 1.8 billion people worldwide purchased goods online, according to Statista. But the impact of the current health crisis should drive this number much higher.
Logistics
Unless e-commerce websites have their own distribution channels, they owe to logistics company partners to fulfill and deliver orders. With a fleet of trucks, vans, and able-bodied staff to make the last-mile delivery, the supply chain business has been booming long before the coronavirus crisis erupted. In that same Statista research, global e-retail sales in 2018 amounted to 2.8 trillion U.S. dollars, and projections show a growth of up to 4.8 trillion U.S. dollars by 2021.
Big players such as UPS and FedEx, and smaller ones that operate niche industries such as Amazon deliveries or online food order distribution channels have these numbers to hope for.
Growth will only mean the supply chain and logistics sector will reap the benefits for the foreseeable future.
Pharmaceuticals
Along with online retail, one of the most prominent industries that stand to benefit from the coronavirus crisis is the pharmaceutical sector. As the current crisis spreads illness, death, and economic catastrophe around the world, this industry is one of the business sectors spared.
Even before the crisis, the industry has great potential to earn huge profits. In the United States, pharmaceutical corporations are given authority to set prices and determine distribution, putting profit-making interests ahead of health priorities. It remains to be seen whether this observation remains the same as the United States continues to pull away from the rest of the world in terms of several confirmed coronavirus cases. Opponents deride the idea, but supporters defend what others call profiteering as a necessary move to invest in research and innovation.
So far, that promised innovation came in late, if it ever comes at all as no COVID-19 vaccine endorsed for public use has been released yet. Treatment and vaccination to stem the spread of the virus have become a priority, and everyone relies on pharmaceutical companies to produce that wonder drug.
Videoconferencing Service
Videoconferencing has become a new way of life and could be a new normal as people continue to practice working remotely. Naturally, services such as Zoom, Google Hangouts, Skype, and Microsoft Teams are at the forefront. Screen time has just added a host of new activities beyond social media and instant messaging. Videoconferencing is not only limited to office catch-ups and calls with clients. It's been adopted by schools to continue class sessions, church activities, virtual birthday parties, or music practice sessions.
No wonder Zoom Video Communication's founder Eric Yuan's fortunes, reportedly skyrocketed from $4 billion since the COVID-19 crisis started to $7.9 billion. Yuan, who used to work for Cisco Webex, another web conferencing and videoconferencing application provider, owns about 20% of Zoom's shares.
Streaming and Online Gaming Services
More people staying at home means more time available for home entertainment such as watching streaming films, listening to podcasts or streaming music, or playing online games. It didn't take coronavirus to emerge for this industry to be a hundred-billion-dollar global industry. But as kids and adults both stay home longer together, the sales trajectory for this sector is only going up.
Coupled with the cancellation of sports events that the public view on stadiums or televisions, online gaming applications were quick to fill the gap.
Although no doubt this industry benefited overall, it wasn't immune to the impact that working from home has brought to everyone. For instance, releases of games were delayed or "until further notice" as the working conditions of developers were also altered. The Nintendo Switch version of The Outer Worlds from March 6 to June 5, 2020, and no expected release date was announced for Marvel's Iron Man VR.
Pandemic Business Losers

Tourism
The lack of mobility for people that COVID-19 has brought catastrophe to the tourism industry. Certain airlines have severely cut back their flights, and others were forced to stand down thousands of workers, lay off pilots and flight crew, and precariously brought close to bankruptcy. Of course, this has trickle-down effects across transport and tourism-related businesses. From ticketing offices to tour guides, and from hotels to cruise ships as travel restrictions are currently in place.
The tourism industry accounts for 10% of the world's GDP and jobs. The World Travel and Tourism Council says up to 50 million jobs could be lost because of the pandemic.
Traditional Retail
Before the pandemic, shopping malls in the United States have already seen an acceleration of shop closures, as its popularity waned from its peak in the '80s descended into a steep decline. Department stores have been the centerpiece tenants of most malls, and their presence has guaranteed the flow of foot traffic even as new facilities such as links to transport, entertainment, and dining options have also been integrated.
But the department stores that supported them in the past have begun to flounder. In the mid-2010s, big department stores in the US have scaled-down operations, citing declining sales and changes in consumer behavior. In 2016, Macy's announced the closure of 100 stores. Sears has set it for 150 stores, and JC Penney followed suit. While this sounds unimaginable for mall-loving Filipinos, the Philippines could also experience the same decline in shopping mall popularity in the coming decades, if not years.
Now, the coronavirus crisis has threatened to wipe out a wider range of brick and mortar shops as the switch to the online marketplace took over and was exacerbated by lockdown orders by local governments.
Sports and Entertainment
Authorities have been preaching about social distancing and enforcing it through the cancellation of activities where large congregations of people gather. If the list includes bowling alleys, cinemas, churches, schools, let alone large sports gatherings which generate enormous economic yields. Professional leagues like the NBA, Major League Baseball, and NHL have either been suspended or delayed opening seasons. The Olympics has been canceled, so were The Masters, Wimbledon, and other big-ticket sports events.
Such cancellations, of course, impact sectors and businesses that make money off of sports events. If sports bars and pubs were not closed due to social distancing, they'd expect fewer patrons who visit and watch live games. Sports channels on cable TV forced to show classic games in lieu of live games might turn off fans. Merchandise selling team jerseys or stalls selling hotdogs have no business too.
Other entertainment avenues such as music concerts and shooting of films have also been on pause, and impact those who depend on them for livelihood.
As the world navigates its way through this pandemic, there's a lot of changes that could shape how we live, interact, and do business in the future. But soon as we get out of this mess, the visionary thinkers who manage to innovate are the ones who will emerge victorious in business.