In order to attract foreign investment, the Philippine government is extending certain incentives to international companies who wish to expand their business in the country. PEZA application is then required for foreign businesses to avail of such privileges.
Incentives and sweeteners for eligible companies include exemption of payment of certain taxes, import duties or other fees regularly charged to other businesses.
The Department of Trade and Industry established the Philippine Economic Zone Authority or PEZA aimed at providing fiscal and non-fiscal incentives such as tax holidays, zero-rated vat, and special visa privileges to businesses operating at certain areas classified as economic zones.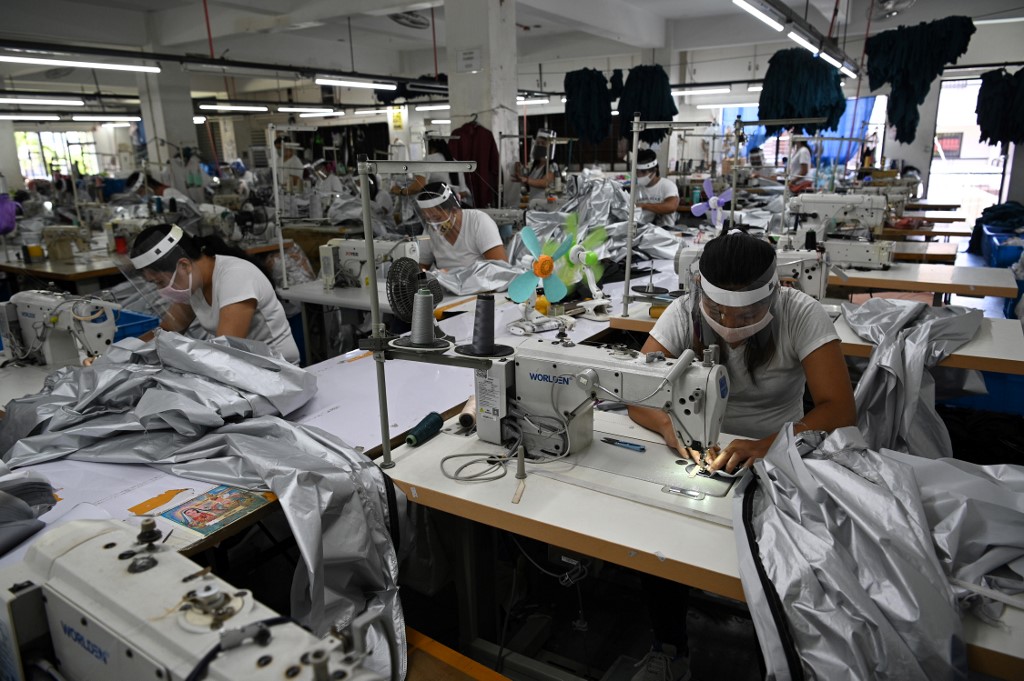 This special incentive to businesses is extended in the hopes that companies will invest in the Philippines, generate jobs, and rejuvenate the local economy.
Summary of fiscal and non-fiscal incentives businesses of foreign investors can avail of from PEZA
Income Tax Holiday or 100% for exemption from Corporate Income Tax.

4 Years for Non-pioneer project
6 Years for Pioneer project

After the Income Tax Holiday, a 5% special tax on gross income will be levied.
Exemption from expanded withholding tax
Exemption from wharfage dues and export tax, impost or fees
Exemption from payment of any and all local government imposts, fees, licenses or taxes
Tax and duty-free importation of raw materials, capital equipment, machinery, and spare parts
VAT zero-rating of local purchases subject to compliance with BIR and PEZA requirements
Simplified Import-Export Procedures (Electronic Import Permit System and Automated Export Documentation System)
Extended Visa Facilitation Assistance to foreign nationals their spouses and dependents
Non-resident Foreign Nationals may be employed by PEZA-registered Economic Zone Enterprises in supervisory, technical or advisory positions
Special Non-Immigrant Visa with Multiple Entry Privileges for the following non-resident Foreign Nationals in a PEZA-registered Economic Zone Enterprise: Investor/s, officers, and employees in supervisory, technical or advisory position, and their spouses and unmarried children under twenty-one years of age
Foreign ownership is restricted for enterprises undertaking activities listed in the Foreign Investment Negative List (FINL) of the Philippines. This means there is a specific list of industries where foreign entities are allowed to invest. This regulation tells you the business fields that are fully and partially open to foreign investment in the Philippines
Eligible businesses after PEZA application approval
To avail of the above list of incentives, businesses must belong within any of the following industries:
Agro-industrial Bio-Fuel Manufacturing
Agro-industrial Export Manufacturing
Economic Zone Development and Operation
Export Manufacturing
Facilities Provider
Information Technology (IT) Service Export
Logistics and Warehousing Services
Medical Tourism
Tourism
Utilities
As of November 2017, there are:
74 Manufacturing Economic Zone
262 Information Technology Parks/Centers
22 Agro-Industrial Economic Zone
19 Tourism Economic Zones
2 Medical Tourism Parks/Centers
PEZA Application Requirements
Notarized PEZA Application Form
Company Profile that includes:

The company applying for and the parent company, if any.
Outline of the company history
Includes the Business Projects and activities that are currently in the operation or proposal
List of affiliated companies that are currently registered already with PEZA and Board of Investments, alongside the:

Certificates of Registration for the Companies
Terms and conditions

Profile of the Company's Principal Officers
Audited Financial Statements, if any.
Certificate of Registration with the Securities and Commission (SEC)
Articles of Incorporation
Board Resolution authorizing the PEZA Application noting the designated authorized personnel
A project brief stating the technical, managerial, and financial information of the project or business.
For more details, please reach out to PEZA through the main office trunk line or appropriate department under the directory below:
Head Office
Trunkline: 8551-3451 / 8551-3487 / 8551-3430 / 8551-3435 / 8556-6992 / 8551-3436 / 8891-6444
Head
Local/Ext.
Direct Line
Email
Office of the Director General
BGen Charito B. Plaza
MNSA, PhD
Director General

612

T: 8551-3454/55; 8551-3432
odgcbp@peza.gov.ph
F: 8891-6380
Office of the Board Secretary
Atty. Mark P. Rubio
Board Secretary
532
T/F: 8551-3460
obs@peza.gov.ph
Legal Services Group
Atty. Jenny June G. Romero
Group Manager
521, 522
T: 8551-3450
lag@peza.gov.ph
F: 8551-3428
Industrial Relations Division
Atty. Jenny June G. Romero
Group Manager
521, 522
T: 8551-3450
F: 8551-3428
ird@peza.gov.ph
Foreign National Unit
Ms. Felicidad A. Sayo
Officer-in-Charge
111, 112, 117
T/F: 8551-3427
fnu@peza.gov.ph
Promotions and Public Relations Group
Mr. Aleem Siddiqui M. Guiapal
Group Manager
631, 634
T/F: 8551-3438
info@peza.gov.ph
Investment Promotions Division
Mr. Raison D. Arobinto
Division Chief
T/F: 8551-3438
raison.arobinto@peza.gov.ph
Corporate Communications Division
Ms. Tasneem C. Abdulrauf
Officer-in-Charge
632
T/F: 8551-3438 loc. 632
dgnews@peza.gov.ph
Internal Control Group
Mr. Ronilo P. Nepomuceno
Group Manager
234
T/F: 8551-0527
icg@peza.gov.ph
Special Economic Zone Institute
innovation@peza.gov.ph
Office of the Deputy Dir. Gen. for Operations
Atty. Norma B. Tañag
Officer-in-Charge, Deputy Director General for Operations
T: 8551-3453
nori.tanag@peza.gov.ph oddgo@peza.gov.ph
F: 8551-5456
Enterprise Regulations & Support Services Group
Atty. Ross Vincent S. Sy
Group Manager
T: 8551-3459
erd@peza.gov.ph
Enterprise Regulations Department
Ms. Cristeta V. Cañete
Department Manager
412, 413, 417, 418, 419
T: 8551-3459
erd@peza.gov.ph
Enterprise Regulations Division
Ms. Ligaya Jennifer B. Escolano
Division Chief
T: 8551-3459
erd@peza.gov.ph
Import/Export Assistance Division
Ms. Jocelyn R. De Guzman
Division Chief
jho.deguzman@peza.gov.ph
Enterprise Services Division
Ms. Irma G. Espino
Officer-in-Charge
423, 424, 427, 428, 429
T/F: 8551-9542
esd@peza.gov.ph
Incentives Management Division
Ms. Sonia S. Almosara
Officer-in-Charge
421, 422, 426
T/F: 8551-3458
imd@peza.gov.ph
Service Registration Unit
Ms. Jocelyn R. De Guzman
Officer-in-Charge
231
T/F: 8551-3426
sru@peza.gov.ph
Enterprise Assistance Group
Ms. Vivian S. Santos
Group Manager
414
T/F: 8551-3456
eag@peza.gov.ph
Enterprise Operations Department
Ms. Vivian S. Santos
Group Manager
411, 414, 415, 416
eod@peza.gov.ph
Security Services Department
P/Col. Rogelio L. Morales
Department Manager
233
ssd@peza.gov.ph
Zone Office NCR
Ms. Sheila Marie P. Pidlaoan
Officer-in-Charge
433, 434, 436
T/F: 8551-3452
zoneoffice.ncr@peza.gov.ph
Office of the Deputy Dir. Gen. for Finance & Administration
Mr. Justo Porfirio LL. Yusingco
Deputy Director General for Finance and Administration
300, 311, 312
T/F: 8551-9587
jp.yusingco@peza.gov.ph
oddgfa@peza.gov.ph
Finance Group
Mr. Renato S. Raymundo
Group Manager
321, 326
T/F: 8551-9578
fg@peza.gov.ph
Accounting Department
Ms. Nieva D. Docallos
Department Manager
324, 325
Branch Accounting Division
Ms. Catalina S. Munda
Officer-in-Charge
Budget and Treasury Department
Ms. Anita C. Abad
Officer-in-Charge
326
Budget Management Division
Ms. Raquel I. Pillar
Officer-in-Charge
Personnel & Administrative Services Group
Ms. Maria Georgina Y. Afable
Group Manager
331, 335
T: 8551-3431
pasg@peza.gov.ph
F: 8551-3442
General Administrative Services Department
337
gasd@peza.gov.ph
Supply and Property Management Division
Mr. Christopher N. Ogali
Officer-in-Charge
332, 338
T/F: 8551-3454
spmd@peza.gov.ph
General Services Division
Mr. Ricardo Bryan G. Canlas
Officer-in-Charge
337
F: 8551-3442
gasd@peza.gov.ph
Human Resource Development Department
Ms. Maria Georgina Y. Afable
Officer-in Charge
314,
334 (Clinic)
T/F: 8891-6423
hrd@peza.gov.ph
Personnel Services Division
Ms. Rowena E. Montes
Officer-in-Charge
314
T/F: 8891-6423
hrd@peza.gov.ph
Human Resource Development Division

272, 318
trainings@peza.gov.ph
Office of the Deputy Dir. Gen. for Policy and Planning
Mr. Tereso O. Panga
Deputy Director General for Policy and Planning
200, 210
T: 8551-3429
theo.panga@peza.gov.ph
oddgpp@peza.gov.ph
F: 88551-3439
MIS & Corporate Planning Group
Ms. Anidelle Joy M. Alguso
Group Manager
211
cpd@peza.gov.ph
Management Information Systems Department
Mr. Alex G. Bartolome
Officer-in-Charge
222, 224, 226
T/F: 8551-9591
mis@peza.gov.ph
Information Systems Development Division
Mr. Robert R. Martinez
Division Chief
224
T/F: 8551-9591
robert.martinez@peza.gov.ph
Ecozone Development Department
Mr. Emmanuel D. Cortero
Department Manager
213, 214
T/F: 8551-3440
edd@peza.gov.ph
Regulation and Processing Division
Mr. Ludwig O. Daza
Division Chief
Ecozone Assistance Division
Ms. Liza S. De Vera
Officer-in-Charge
Corporate Planning Department
Engr. Vivian C. Toledo
Department Manager
232
cpd@peza.gov.ph
Policy Studies and Planning Division
Ms. Ma. Allin DS. Velluz
Division Chief
allin.velluz@peza.gov.ph
Special Concerns Division
Ms. Ma. Elena A. Salac
Division Chief
ellen.salac@peza.gov.ph
Environmental Safety Group
Melencio A. Silo IV
Division Chief
221, 228
T/F: 8551-6561
ensd@peza.gov.ph
Support Services Department
Engr. Dominador A. Zagada Jr.
Department Manager
102,113,
114,115,
116
T/F: 8891-6382
susd@peza.gov.ph
Engineering Services Division
Arch. Pierre Gerard A. Potencio
Officer-in-Charge
Public Economic Zones
Head
Direct Line
Email
Baguio City Economic Zone
Atty. Ross Vincent S. Sy
Group Manager of Enterprise Regulations and Support Services Group, concurrently Officer-in-Charge, Economic Zone AdministratorMr. Allan P. Datahan
Deputy Zone Administrator
T: (074)447-3334
bcez@peza.gov.ph
F: (074)447-3330
: (074) 447-3174
Cavite Economic Zone
Atty. Norma B. Tañag
Economic Zone Administrator
T: (046) 437-6090
cez@peza.gov.ph
T/F: (046) 437-6344
Mactan Economic Zone
Atty. Abdullah Adel-Khan P. Alug
Economic Zone Administrator
T: (032) 340-0595
mez@peza.gov.ph
F: (032) 340-0591
Pampanga Economic Zone
Mr. April Joy R. Medico
Economic Zone Manager
T: (045) 901-9931
jhovs.medico@peza.gov.ph
Private Economic Zones
LUZON
Head
Direct Line
Email
AG&P SEZ
Mr. Danilo C. Cruz
Officer-in-Charge
T/F: (043) 727-4380
danilo.cruz@peza.gov.ph
Alviera Industrial Park
Mr. Merlina D. Perez
Officer-in-Charge
merlina.perez@peza.gov.ph
Amkor Technology SEZ
Engr. Floriano D. Sarmienta
Officer-in-Charge
T : (02) 8850-7106/5
T/F: (02) 8850-7323
amkor@peza.gov.ph
Angeles Industrial Park
Mr. Danilo V. San Gabriel
Officer-in-Charge
T/F: (045) 598-0125
aip@peza.gov.ph
Asahi Glass SEZ
Engr. Floriano S. Sarmienta
Officer-in-Charge
T: (02) 8641-1981/87* loc. 3611/507
F: (02) 8642-0216
asahi@peza.gov.ph
Brookes Point
Mr. Rodolfo P. Flores
Officer-in-Charge
chino.flores@peza.gov.ph
Calamba Premiere Industrial Park
Mr. Christler R. Trance
Officer-in-Charge
T: (049) 545-4576
cpip@peza.gov.ph
F: (049) 545-5827
Carmelray Industrial Park I
Mr. Alejo F. Macaraeg
Economic Zone Manager
T: (049) 549-3369
cip1@peza.gov.ph
Carmelray Industrial Park II
Ms. Letty O. Natividad
Economic Zone Manager
T: (049) 545-0639
cip2@peza.gov.ph
F: (049) 545-9379
Carmelray International Business Park
Mr. Alejo F. Macaraeg
Economic Zone Manager
 –
alex.macaraeg@peza.gov.ph
Cavite Technopark
Ms. Rosalie C. Cabailo
Officer-in-Charge
 –
rose.cabailo@peza.gov.ph
Central Techno Park
Atty. Rene U. Baysa
Officer-in-Charge
–
renz.baysa@peza.gov.ph
Clark TI Special Economic Zone
Mr. Joselito O. Daguit
Division Chief
–
joselito.daguit@peza.gov.ph
Cocochem Agro-Industrial Park
Mr. Danilo C. Cruz
Officer-in-Charge
T/F: (043) 727-1511 loc.141
danilo.cruz@peza.gov.ph
Daiichi Industrial Park
Mr. Joseph S. Peralta
Officer-in-Charge
T/F: (046) 430-2923
daiichi@peza.gov.ph
EMI Special Economic Zone
Ms. Rowena T. Naguit
Officer-in-Charge
T: (046) 711-9911/9448 loc. 308
emi@peza.gov.ph
F: (046) 471-1546
Filinvest Technology Park
Mr. Christler R. Trance
Officer-in-Charge
T: (049) 545-6996
christler.trance@peza.gov.ph
First Cavite Industrial Estate
Mr. Joseph S. Peralta
Officer-in-Charge
T: (046) 402-1007
F: (046) 402-1008
fcie@peza.gov.ph
First Industrial Township
Mr. Jose Maria Geremi T. Manas
Officer-in-Charge
 –
lucky.manas@peza.gov.ph
First Philippine Industrial Park
Ms. Letty O. Natividad
Economic Zone Manager
T: (043) 405-5012
fpip@peza.gov.ph
F: (043) 405-5590
Food Terminal Inc. SEZ
Engr. Floriano D. Sarmienta
Officer-in-Charge
T: (02) 8837-1385 / 838-4301
fti@peza.gov.ph
F: (02) 8866-1231
Gateway Business Park
Ms. Rowena T. Naguit
Officer-in-Charge
T: (046) 433-0605
gbp@peza.gov.ph
F: (046) 433-0440
Golden Gate Business Park
Ms. Rosalie C. Cabailo
Officer-in-Charge
–
rose.cabailo@peza.gov.ph
Golden Mile Business Park
Ms. Mary Jane G. Sanchez
Economic Zone Manager
T: (046) 430-3050
gmbp@peza.gov.ph
Greenfield Automotive Park
Ms. Mary Jane G. Sanchez
Economic Zone Manager
T: (049) 541-3335 / 541-2989
gap@peza.gov.ph
Hermosa Ecozone Industrial Park
Mr. Primitivo O. Napeñas
Economic Zone Manager
T: (047) 561-2405/561.2431
primitivo.napenas@peza.gov.ph
Horizon IT Park
Ms. Minerva I. Santos
Officer-in-Charge
eva.santos@peza.gov.ph
John Hay Special Tourism Economic Zone
Atty. Ross Vincent S. Sy
Group Manager of Enterprise Regulations and Support Services Group, concurrently Officer-in-Charge, Economic Zone AdministratorMr. Allan P. Datahan
Deputy Zone Administrator
T: (074) 447-3334
bcez@peza.gov.ph
Keppel Phils. Marine SEZ
Mr. Danilo C. Cruz
Officer-in-Charge
T: (043) 727-1532 / 984-2300
danilo.cruz@peza.gov.ph
Laguna International Industrial Park
Mr. Mariano P. Magistrado III
Officer-in-Charge
T: (049) 539-0575 / 539-0106 F: (049) 539-0095
liip@peza.gov.ph
Laguna Technopark, Inc.
Engr. Jesus R. Cabel
Economic Zone Manager
T: (049) 541-0473, 502-6698/9456
lti@peza.gov.ph
F: (049) 541-1477
Light Industry & Science Park I
Mr. Alejo F. Macaraeg
Economic Zone Manager
T: (049) 543-1068
lisp1@peza.gov.ph
F: (049) 543-0125
Light Industry & Science Park II
Mr. Alejo F. Macaraeg
Economic Zone Manager
T: (049) 545-0525 / 26
lisp2@peza.gov.ph
F: (049) 244-5677
Light Industry & Science Park III & IV
Mr. Jose Maria Geremi T. Manas
Officer-in-Charge
–
lucky.manas@peza.gov.ph
Lima Technology Center
Mr. Jose Maria Geremi T. Manas
Officer-in-Charge
T: (043) 404-8323
lima@peza.gov.ph
F: (043) 981-0118
Luisita Industrial Park
Atty. Rene U. Baysa
Officer-in-Charge
T: (045) 985-1125
renz.baysa@peza.gov.ph
F: (045) 985-0526
Macroasia Economic Zone
Mr. Aristotle P. Arines
Officer-in-Charge
T: (02) 8855-2222 loc.8933
macroasia@peza.gov.ph
F: (02) 8852-8381
Northgate Cyberzone SEZ
Mr. Aristotle P. Arines
Officer-in-Charge
T: (02) 8551-5144
ncr.northgate@peza.gov.ph
NYK-TDG I.T. Park
Mr. Alejo F. Macaraeg
Economic Zone Manager
–
alex.macaraeg@peza.gov.ph
Palayan City Government Center and Central Business Hub
Atty. Rene U. Baysa
Officer-in-Charge
–
renz.baysa@peza.gov.ph
Pangasinan Industrial Park II
Atty. Rene U. Baysa
Officer-in-Charge
–
renz.baysa@peza.gov.ph
PDC Information Technopark
Ms. Minerva I. Santos
Officer-in-Charge
–
eva.santos@peza.gov.ph
People's Technology Complex
Ms. Mary Jane G. Sanchez
Economic Zone Manager
T: (046) 430-1630
ptc@peza.gov.ph
F: (046) 430-1530
Plastic Processing Center SEZ
Mr. Primitivo O. Napeñas
Economic Zone Manager
T: (047) 561-2405 / 561-2431
primitivo.napenas@peza.gov.ph
Rio Tuba
Mr. Rodolfo P. Flores
Officer-in-Charge
–
chino.flores@peza.gov.ph
Robinsons Luisita
Atty. Rene U. Baysa
Officer-in-Charge
–
renz.baysa@peza.gov.ph
Sanctuary IT Center
Atty. Rene U. Baysa
Officer-in-Charge
–
renz.baysa@peza.gov.ph
Santa Maria Industrial Park
Mr. Minerva I. Santos
Officer-in-Charge
T: (02) 8310-1106
eva.santos@peza.gov.ph
SM Baguio Cyberzone Building
Atty. Ross Vincent S. Sy
Group Manager fo Enterprise Regulations and Support Services Group, concurrently Officer-in-Charge, Economic Zone AdministratorMr. Allan P. Datahan
Deputy Zone Administrator
bcez@peza.gov.ph
SM City Pampanga
Ms. Merlina D. Perez
Officer-in-Charge
–
merlina.perez@peza.gov.ph
Subic Shipyard Special Economic Zone
Ms. Sally P. Carpio
Officer-in-Charge
T: (047) 232-2910 loc.220/223
ssez@peza.gov.ph
sally.carpio@peza.gov.ph
F: (047) 232-5921
Suntrust Ecotown Tanza
Ms. Rosalie C. Cabailo
Officer-in-Charge
rose.cabailo@peza.gov.ph
Supima E-Circle
Ms. Minerva I. Santos
Officer-in-Charge
eva.santos@peza.gov.ph
Tabangao Special Economic Zone
Mr. Danilo C. Cruz
Officer-in-Charge
T: (043) 723-4322
danilo.cruz@peza.gov.ph
Tarlac Provincial IT Park II
Atty. Rene U. Baysa
Officer-in-Charge
–
renz.baysa@peza.gov.ph
TECO-Special Economic Zone
Mr. Dindy O. Velasco
Economic Zone Manager
T: (045) 893-2932
teco@peza.gov.ph
Toyota Sta. Rosa (Laguna) Special Zone
Ms. Mary Jane G. Sanchez
Economic Zone Manager
T: (049) 541-0586
jane.sanchez@peza.gov.ph
F: (049) 544-3020
Victoria Wave Special Zone
Ms. Minerva I. Santos
Officer-in-Charge
T/F: (02) 8310-1106
victoriawave@peza.gov.ph
YTMI Realty Special Economic Zone
Ms. Letty O. Natividad
Economic Zone Manager
T: (049) 545.1530 loc. 9567
letty.natividad@peza.gov.ph
VISAYAS
Carmen Cebu Gum Industrial Zone
Ms. Vanessa P. Mahusay
Officer-in-Charge
T: (032) 417-0001 loc. 1060
vanessa.mahusay@peza.gov.ph
Cebu Light Industrial and Science Park
Mr. Glenn N. Tuñacao
Officer-in-Charge
T: (032) 495-9487 / (032) 512-1739
F: (032) 340-7350
glenn.tunacao@peza.gov.ph
Cebu Township
Ms. Mitos V. Patalinghug
Officer-in-Charge
T: (032) 340-4694
F: (032) 340-4670
mitos.patalinghug@peza.gov.ph
Leyte Information Communication Technology Park
Ms. Miyami G. Miyajima
Officer-in-Charge
miyami.miyajima@peza.gov.ph
Leyte Industrial Development Estate
Ms. Miyami G. Miyajima
Officer-in-Charge
T: (053) 556-8701
miyami.miyajima@peza.gov.ph
Mactan Economic Zone II
Ms. Brooke Irish D. Alfeche
Officer-in-Charge
T/F: (032) 233-8475
mez2@peza.gov.ph
MRI Special Economic Zone
Ms. Mitos V. Patalinghug
Officer-in-Charge
T: (032) 417-0001 loc.1060
mitos.patalinghug@peza.gov.ph
New Cebu Township
Atty. Ann Marie Teresa B. Pableo-Ortega
Economic Zone Manager
T: (032) 273-3039
marie.ortega@peza.gov.ph
New Jubilee Agro-Industrial Economic Zone
Mr. Vicente T. Plimaco
Officer-in-Charge
–
vicente.plimaco@peza.gov.ph
Phil. Packaging Agricultural EPZ
Ms. Yvette Marie C. Quibuin
Officer-in-Charge
T: (088) 855-4312 loc. 2822 or 2823
jibrael.datukan@peza.gov.ph
Samar Agro-Industrial Economic Zone
Mr. Jibrael T. Datukan
Officer-in-Charge
–
jibrael.datukan@peza.gov.ph
San Carlos Economic Zone
Ms. Brooke Irish D. Alfeche
Officer-in-Charge
T/F: (032) 333-2728
brooke.alfeche@peza.gov.ph
Taganito Special Economic Zone
Ms. Jeanette A. Uy-Rubi
Officer-in-Charge
–
jeanette.rubi@peza.gov.ph
Visayas IT Zone Office
Atty. Ann Marie Teresa B. Pableo-Ortega
Economic Zone Manager
T: (032) 3266194
visayas.it@peza.gov.ph
West Cebu Industrial Park
Mr. Ariel Kevin Q. Solis
Officer-in-Charge
T/F: (032) 333-2728
ariel.solis@peza.gov.ph
MINDANAO
Agrotex Gensan Economic Zone
Mr. Jibrael T. Datukan
Officer-in-Charge
T: (032) 340-0593
jibrael.datukan@peza.gov.ph
AJMR Agro-Industrial Economic  Zone
Mr. Arnel M. Suyu
Officer-in-Charge
T: (082) 300-7637 loc. 3513 / (082) 238-0663
arnel.suyu@peza.gov.ph
Anflo Industrial Estate
Ms. Caroline Anne D. Perjes
Officer-in-Charge
T: (082) 300-7637 loc. 3513 / (082) 238-0663
caroline.perjes@peza.gov.ph
Balo-I Agro-Industrial Economic Zone
Mr. Dani Rohn D. Cantor
Officer-in-Charge
T: (063) 225-2559
dani.cantor@peza.gov.ph
Bukidnon Agro-resources Export Zone
Raymund L. Java
Officer-in-Charge
T: 0917-869-5724
raymund.java@peza.gov.ph
CIIF Agro-Industrial Park-Davao
Mr. Arnel M. Suyu
Economic Zone Manager
T: (082) 300-7637 loc. 3513 / (082) 238-0663
arnel.suyu@peza.gov.ph
CIIF Iligan
Mr. Mojib M. Cabugatan
Enterprise Services Officer
T: (063) 225-2559
mojib.cabugatan@peza.gov.ph
DADC Economic Zone
Mr. Arnel M. Suyu
Economic Zone Manager
T: (082) 300-7637 loc. 3513 / (082) 238-0663
arnel.suyu@peza.gov.ph
Davao SEZs, IT Parks and Center
Mr. Arnel M. Suyu
Economic Zone Manager
–
arnel.suyu@peza.gov.ph
Gensan Economic Zone
Mr. Jibrael T. Datukan
Officer-in-Charge
–
jibrael.datukan@peza.gov.ph
Jasaan Misamis Oriental Ecozone
Ms. Freida Judith L. Milan
Officer-in-Charge
T: (088) 276-0256 loc. 200 or 202 / (088) 915-0946
freida.milan@peza.gov.ph
Luisa Avenue Square IT Building
Mr. Jibrael T. Datukan
Officer-in-Charge
T: (032) 810.2601 loc. 3209
jibrael.datukan@peza.gov.ph
Philippine Packing Agricultural Export Processing Zone
Mr. Raymund L. Java
Officer-in-Charge
T: 0917-869-5724
raymund.java@peza.gov.ph
Phividec Industrial Estate-Economic Zone
Mr. Raymund L. Java
Officer-in-Charge
T: 0917-869-5724
raymund.java@peza.gov.ph
Sarangani Economic Development Zone
Ms. Caroline Anne D. Perjes
Officer-in-Charge
T: (083) 500-2500 loc.3209
caroline.perjes@peza.gov.ph
SRC Allah Valley Economic Development Zone
Ms. Caroline Anne D. Perjes
Officer-in-Charge
 T: (083) 500-2500 loc. 3209
caroline.perjes@peza.gov.ph
SRC Calumpang Economic Development Zone
Mr. Jibrael T. Datukan
Officer-in-Charge
T: (083) 500-2500 loc. 3209
jibrael.datukan@peza.gov.ph
Joint PEZA Customs Office
Head
Direct Line
Email
Ninoy Aquino International Airport (NAIA)
Ms. Marie Antoinette A. Dela Cruz
Officer-in-Charge
T: (02) 8879-5435
naia@peza.gov.ph
F: (02) 8879-5393
Manila South Harbour
Ms. Rosita T. Coloso
Officer-in-Charge
T/F: (02) 8526-6212
pcdusouth@peza.gov.ph
Manila International Container Port (North)
Ms. Minerva I. Santos
Officer-in-Charge
T/F: (02) 522-7945
pcdunorth@peza.gov.ph
Clark
Mr. Dindy O. Velasco
Economic Zone Manager
T: (045) 499-0827
clark@peza.gov.ph
Subic
Ms. Sally P. Carpio
Officer-in-Charge
 –
jpcosbma@peza.gov.ph
sally.carpio@peza.gov.ph
Batangas
Mr. Danilo C. Cruz
Officer-in-Charge
T: (043) 981-0901
danilo.cruz@peza.gov.ph
Mindanao Container Terminal
Mr. Raymund L. Java
Officer-in-Charge
T: 0917-869-5724
raymund.java@peza.gov.ph
Davao
Mr. Arnel M. Suyu
Economic Zone Manager
T: (082) 300-7637 loc. 3513 / (082) 238-0663
arnel.suyu@peza.gov.ph
General Santos
Mr. Jibrael T. Datukan
Officer-in-Charge
 –
jibrael.datukan@peza.gov.ph