Here is a company background and procedure to submit Penongs franchise application to establish a  chicken barbecue seafood and grill restaurant.
Penong's is an established chicken barbecue brand established in Davao City. It takes pride in showcasing not only an authentic Filipino culture and hospitality visible in its restaurant interiors and that distinctive two-clap action to get an attendant's attention, but also in the preparation and serving of food to hungry patrons.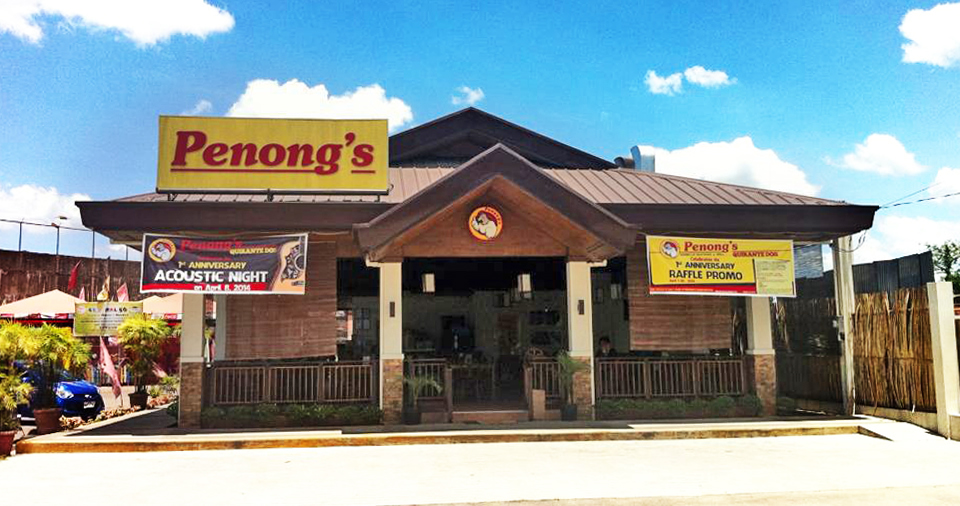 After winning the hearts of our Mindanao market, Penong's is set to conquer the Manila crowd and beyond, bringing its food and the service that Penong's is known for. As it expands further, Penong's is open to franchisees with the following steps:
Penongs Franchise Application
Submit the following:
LETTER OF INTENT
– A formal letter intention to apply as a Penong's franchisee
APPLICATION INFORMATION SHEET
– Details of the applicant's background
SITE EVALUATION
– Description of proposed Penong's branch location and schedule of site inspection/evaluation
BANK CERTIFICATES
– Proof of applicant's financial ability
Ocular Inspection and Market Study
Store Visit-Layout and Operations Overview
Financial Review-Profit and Loss; Break-Even Analysis
Franchise Disclosure Information (FDI)-Franchise Agreement and Other Penong's Information
Contract Signing
Pre-opening Procedure
Staff Recruitment
Staff Training
Branch Construction
Branch Grand Opening
INVESTMENT AND COSTING
Franchise Fee Php 896,000
Delivery Vehicle Php 100,000
Initial Inventory Php 500,000
Set-up Cost Php 2,000,000
Construction Php 3,500,000
FRANCHISE INFORMATION
Initial Setup Cost:
Php 896,000.00 (VAT Inclusive)
Inclusive of:
Use of Trade Name and Proprietary Marks
Site Evaluation Approval
Store Design Construction Supervision
Recruitment
Initial Franchise Staff Training
Procurement Program
Marketing Support
Pre & Post Opening Assistance
Use of Opening Manual
Research and Products Development
Term:
6 Years
Estimated Investment:
Php 7-8 Million Pesos depending on the location site development
Royalty Service Fee:
5% of Gross Sales
2% for Marketing Advertising
Area Requirements:
In-Store (within a bldg.) 250 – 300 sqm.
With common parking space 350 – 400 sqm.
Free standing 600 sqm.
Facebook Page: https://www.facebook.com/ilovepenongs/
Franchise Business Address
2nd Floor, ATU Building, Duterte Street, Davao City
Franchising
2/F MC Pod Bldg. McArthur Highway, Matina and Coca-cola Village, Matina, Davao City.
Telefax No. (082) 298 8565 / 298 8363
Email Address: penongs.franchising@gmail.com
Website: http://penongs.ph/
Read More:
Help Pinoy Negosyo
If you find this article helpful, consider donating to Pinoy Negosyo to help maintain content and server expenses. Thank you!