So, you just acquired a nice beach front property in the Philippines and wish to turn it into a leisure resort that brings joy to kids and young at heart on a daily basis. Your resorts bring happiness and you getting compensated for providing such service. But how do you start operating a leisure resort business in the Philippines?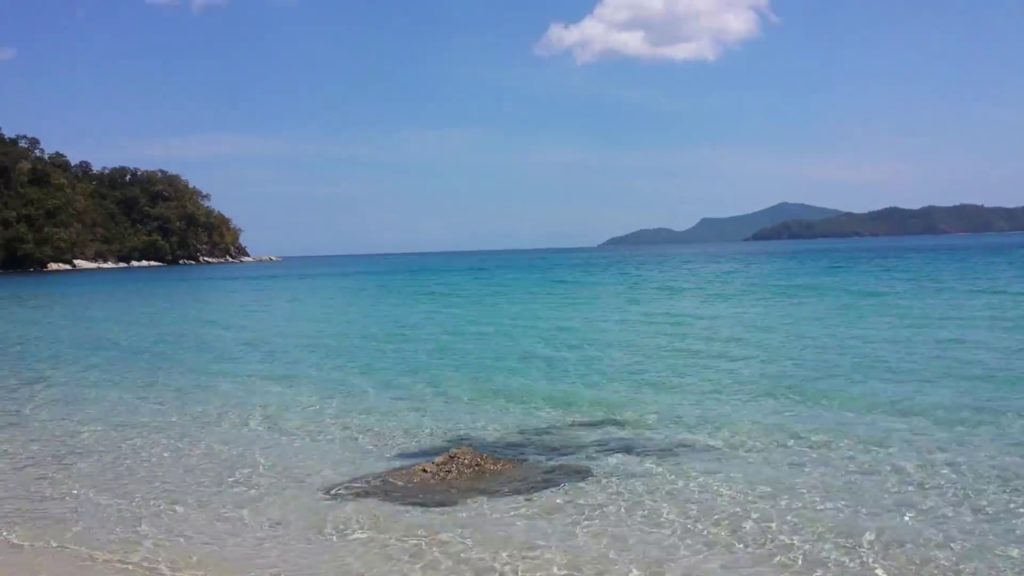 Before your beachfront property becomes a happy land that attracts fun-seeking patrons for family outing, birthday, anniversary or wedding celebration, there are plenty of things that need to be addressed to make this leisure resort business a legitimate, safe and most importantly fun experience for everyone.
Moneymakers
1. Accommodation
A typical resort in the Philippines may charge on average of P2,000 daily rate based on double occupancy. So for example, if you have 20 rooms of similar layout, and a conservative average occupancy rate is 50% all year long, your resort will earn P20,000 per night.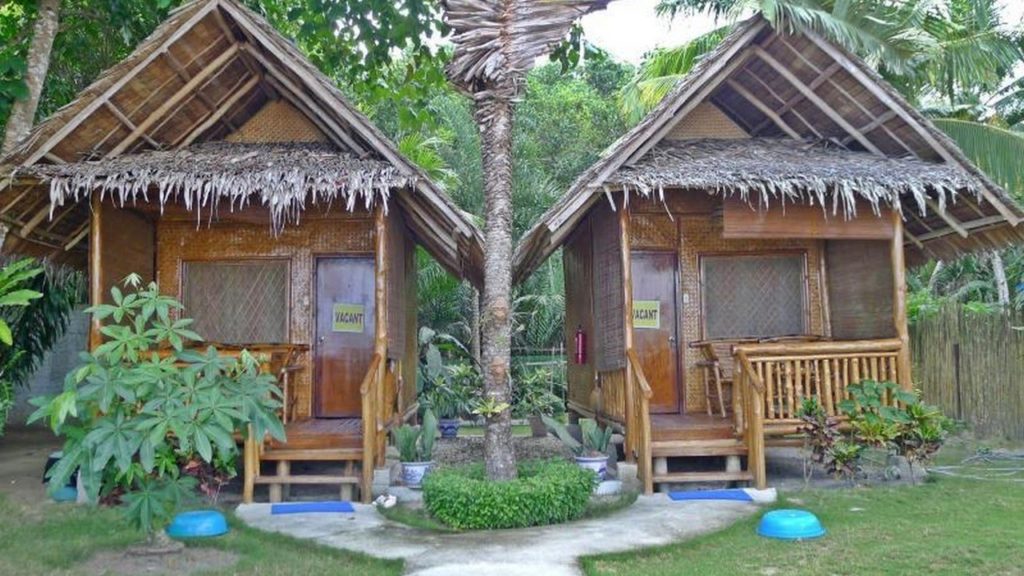 2. Dining experience
It provides a lot of convenience and income potential to have your own restaurant within the resort especially if not a lot of options are available elsewhere. Food can be packaged to include free breakfast to booked guests. With an average of P300 per meal for a buffet and half for kids below 5, it's a decent money to make for a resort. Your resort may allow outside food and drinks for a fee, plus the effort required to prepare and transport may be enough to convince guests to take advantage of the convenience of ordering them in-house.
On top of a restaurant, your resort's dining experience may also include beachfront on calm romantic evenings for extra charge for special, custom arrangements. A separate cocktail bar to serve alcoholic drinks also add to guests' beverage options.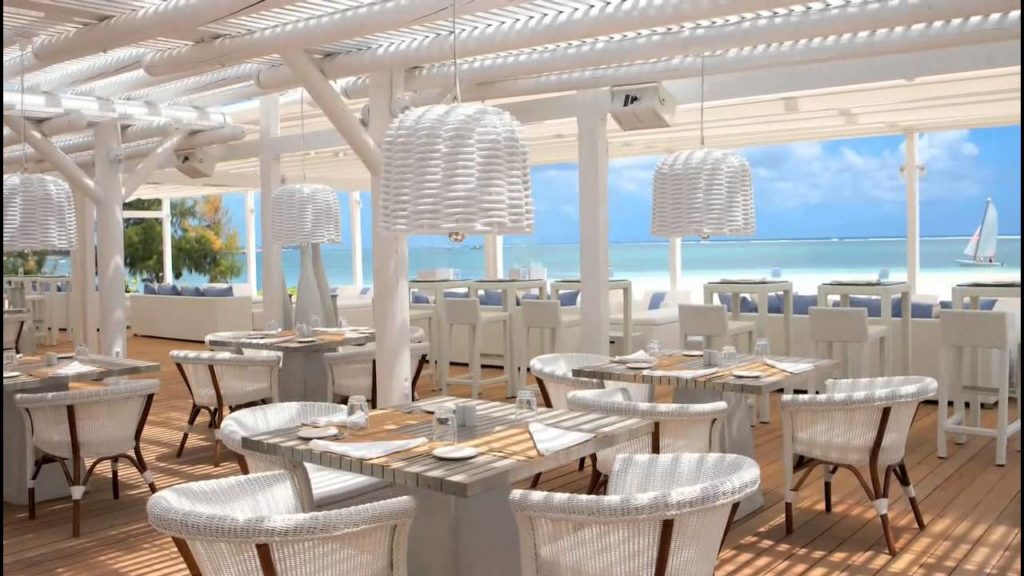 3. Guest facilities
On top of beach access and standard pools for adults and children, additional facilities help create a variety of fun experience. If feasible, scuba diving, snorkeling or paddle boarding facilities can also be provided for a fee. Such features could come with instructors who help facilitate orientation and accompany guests as they embark the experience for the first time.
Other facilities may include massage therapy, money exchange (if your resort starts to attract foreign visitors), spa and fitness center.
4. Beach shop
Having a shop (sort of like a sari-sari store for resort guests) provides relief to visitors who may have forgotten to bring, or ran out of supply. Typical merchandise include beach wear, sunblock lotion, shampoo, dental kit, clothing, sanitary napkin, baby diapers, medical supplies and souvenir items.
5. Rental equipment
Equipment rental is also a source of steady income for the resort. Paddle boards, scuba suits, snorkeling equipment, inflatables and beach umbrellas are among those that can be provided to guests. This section can be added into the
6. Transport
If the resort is quite secluded, transport options can be introduced if there is no public transport is available. For a fee and prior booking, guests are picked up directly from the airport or bus terminal, saving them waiting time and anxiety over finding available ride or getting ripped off.
Operating staff
Resort staff is an essential element for a leisure resort business to operate. As much as we see plenty of income revenue potential for a resort, it also takes an army of dedicated staff to run the whole show.
1. Receptionists / guests relations officers
They are the ones who man the reception desk and assist guests during check in, check out, responding to phone calls, equipment booking and rentals, and general inquiries. They also handle the payment so those with accounting background or cashier experience will be a good fit.
2. Security guards
They help maintain order and security in the resort. In addition to their main task of securing the entire resort premises, security guards also check private vehicles for proper access passes at the gate. Other security non-uniformed security personnel are assigned in the interiors of the resort to prevent petty crime such as theft or settle disputes among guests that can happen anytime.
3. Life guards
They maintain safety at the swimming pools and are stationed at a prominent location at the premises during operation hours.
4. Cooks / chefs
Stationed at the kitchen or accompany utility staff for procurement of ingredients and supply, cooks prepare the food, suggest menu items depending on available ingredients and maintain sanitation of the kitchen.
5. Waiters
They take orders, deliver food on the restaurant table or room service. They also maintain cleanliness of restaurant such as cleaning tables.
6. Special skills staff
They include diving instructions, massage and spa specialists, who can come on-call and get paid per session.
7. Utility staff
Their tasks may vary, from cleaning rooms and laundry tasks, carrying luggage, driving guests to resort/airport, dish washing, tending to the beach shop or maintaining the upkeep of rental equipment, air conditioning units, in-room TV sets and other appliances. Having someone with multiple tasks will be a good fit.
8. Cleaners
They maintain the general atmosphere of the resort. Their tasks may be routine but they cover a large ground — beachfront, swimming pools, general surrounding and disposal of rubbish.
Human resource is the most important element in a leisure resort business. Take care of them, appreciate their work, provide incentives and enough rest — get their family members enjoy the resort as well.
Other expenses, of course, go beyond human resources. They can be one off such as resort equipment (plates, towels, air conditioning units, chairs, etc) and recurring such as marketing costs, real estate taxes, utility bills, maintenance costs, repair and replacement of broken items.
Operating a leisure resort in the Philippines
1. Provide facilities as a full service. Do not offer pools without providing security nor proper maintenance staff to clean and maintain it in tip-top shape. By taking care of these facilities, they are expected to have longer life span.
2. Up sell certain offerings. Guests are likely to take up offers that they find complementary to the package they take. For example, offering free breakfast on a cost that's already part of their booking not only populates the restaurant with guests and make it more attractive to other walk-in guests, it also ensures ingredients are not wasted and guests have the chance to enjoy the menu — Instagram it and recommend it to others.
3. Partner with online travel agent. While your resort still accept direct bookings, additional reservations can be generated by booking.com, Agoda, TripAdvisor or your local travel agency partner. They get a cut for every successful booking, but this also means your resort has higher occupancy rate.
4. Only offer facilities that your staff have proper knowledge and expertise. Certain so called features such as kayak or jet ski are expensive to procure and return on investment may be low due to low popularity among local guests who probably want to hang out at pools. Besides, certain facilities require expert handling and maintenance so they are safe to operate and avoid accidents.
5. Make safety a priority. Whether it's the quality of food, safety in the pool or generous placement of rubber mats at bathing areas, safety should be a priority in your resort. In cases of accidents, at least a staff should know cardiopulmonary resuscitation and a small clinic should be equipped with pain relievers, bandages and other medical necessities. Hotline for emergency should be made handy to front desk, security guard or restaurant staff. Enjoyment will surely follow shortly.
6. Monitor costs. There will be peak and lean seasons within the duration of a leisure resort business. So while restaurants enjoy full house and rooms fully booked during busy months, there are also times when demand is low. Be prepared with a contingency plan in place for lean months. Maybe offer big discounts — waived rental fees, stay 2-days get 1 free — to attract your market.
7. Plan for upgrades. Be on the lookout for new trends and check if this is also possible in your resort. Conversely, check existing facilities that are underutilized or equipment rarely rented and consider converting them to another feature or selling them to finance upgrades.
8. Make your clients happy. Happy customers will return if they are happy with their past experience. Their return will even be more likely if new offerings, introduction of new facilities for examples, are available.
9. Market your resort. Identify the main target market of your leisure resort business — families, school excursionists, companies on a team building, or local government. Each has its own needs so create a package that is easy to understand. For example, you can have a Family Package that includes all rides, food and one-night accommodation for 3,999 for a family of four. Showcase your facilities on social media: we have free wi-fi all throughout the resort, we have the longest slides in town, and so on.
When operated in a lean manner, there are high rewards when operating a resort in the Philippines. Just like other businesses, prior research, knowledge, and discipline can make a barren beach front property teeming with beach-loving guests who enjoy every minute under the sun, and an owner making healthy profits providing guests a good time.