Vinegar is used in various cooking and food preparation. It is also used as preservative and food dips. This is sold in local and export markets. With a recent finding that vinegar brands sold in the Philippines are sourced from synthetic raw materials which come from petroleum-based sources, plant-based alternatives are clearly the healthier option.
Fermenting Banana Peel into Vinegar
One of such options is vinegar made out of fermented banana peel which is easy to prepare and does not require expensive or hard-to-find materials to prepare.
Materials
Sliced banana saba peeling (150 cups)
Brown sugar (8 kgs. @ P34/kg)
Soap (powder, 1 box)
Water
Tools/Equipment
Plastic carbouys, 50 pcs.
Cheesecloth (katsa) 5 pcs.
Cotton (1/2 kg.)
Kerosene gas (2 liters)
Plastic pails, 2 pcs. (5-gal.)
Earthen jars, 10 pcs. (5-gal.)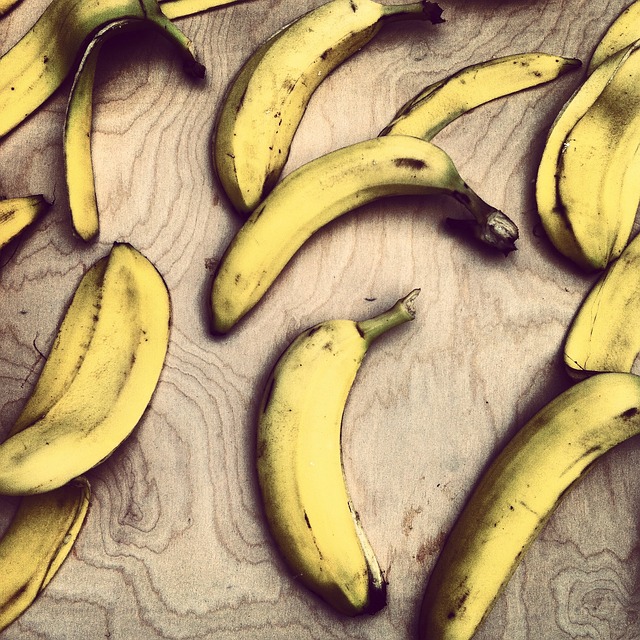 Procedure
Wash the saba peeling to remove dirt. Drain and cut into pieces approximately ½" x ½".
Measure the following ingredients and place them equally in each of the 10 earthen jars:

15 cups sliced banana saba peeling
5 cups brown sugar dissolved in 2.5 liters water
5 teaspoons baker's yeast (optional)

Fill the earthen jars with clean water to at least 1 inch from the rim.
Cover each jar with a piece of cheesecloth, securing it with a plastic twine.
Let the mixture stand undisturbed for one week.
After 1 week, stir the mixture in each jar with a clean ladle for at least 5 minutes daily. Do this for 1 week.
Make sure to cover the jars after stirring.
Let the mixture in each jar stand undisturbed for another 2 weeks. After then, the vinegar should be ready.Caution:

Do not use plastic containers for fermenting vinegar as this will affect the quality of the product.
Do not expose the earthen jars to direct sunlight during fermentation.

Strain the mixture with a clean cheesecloth to separate the saba peeling from the vinegar.
Store the vinegar in clean plastic pails for further fermentation.
Set aside the fermented saba peeling for later use as organic fertilizer through composting.


Banana peel vinegar

Boil the strained vinegar for 10 minutes. Allow to cool.
Pour the vinegar into clean carbouys (galunan) through funnel filtered with cotton.
Cap the carbouys tightly and prepare for marketing.
Clean the earthen jars in preparation for the next batch of fermentation.