Now that you want to start a blog, the next step is to make it happen.
There are plenty of things to do but just understand that all successful — high traffic, popular, high revenue or whatever your definition of success is — all of these successful blogs started with their first published post. They used to be newbies and probably had little knowledge about what to write or imagined blogging must be a very tedious, time-consuming task.
But even before you compose your first blog entry, other things need to be set up. In this blog, we'll navigate through these things so you'll be able to follow them.
Why start a blog?
There must be a motivation to start blogging. This enables you to think that your blog is a platform you look forward to sharing something and not a burden you need to update.
Reasons why I blog
You want to share what you learn. You can be a professor or a student, you want to share your journey of learning by sharing it online for everyone to benefit from. Whether it's academic or hobby-based such as cooking, applying as an immigrant, or losing weight. You share your struggles, discoveries, and accomplishments for everyone to learn something from.
You want to share your own story. You'd like to keep your diary an open book instead of keeping a journal hidden in your locker. It can be your daily reflections on life, spirituality, career, interaction with people or anything you think others will find interesting.
You want to make money. After publishing a decent number of highly informative blog posts, you'll decide to place ads or add affiliate links to generate income. As your blog gain visitors, opportunities to make money also grows. In other cases, you might receive advertising offers through product placement and other ways to earn income.
You want to connect with like-minded people. You can write specific topics and attract the attention of others who also have the same interests. For example, you may write topics related to golf or air travel, and it gets noticed by golf and flying enthusiasts who may interact with you through comments or contact you directly.
You have plenty of things to say about a certain topic. You are passionate about a certain subject. You wish to make money and quit your day job to focus on this newly-embraced career.
Having motivation helps you set your goals, and becomes a good reference point when you feel burdened, uninspired, and wish to move on from blogging. Some of my friends were interested in doing blogs up to the point they signed up for 2-year web hosting and registered their domains, but they found it hard to write their first blog entry. That just means that though blogging may sound sexy and will draw interest from many people, getting into the regular habit of updating it can be a struggle for many.
So once you make this commitment, stick to it and make an effort to write your first blog entry.  Never mind if it's just composed of a few words. What's important is that you made your first step. Remember, all successful blogs started with their first blog entry.
What kind of blog topic should I write?
There are plenty of topics you can write about: home and cooking, making money, wedding gifts, and ideas, fashion, and clothing, photography, or whatever your expertise and interest lie. You can also consider a hybrid/combination of these blogs such as a personal blog with a variety of interests (cooking, travel, anime, and so on). You can then use each of these interests as categories.
In the beginning, you might think there's not enough topic for you to write about. But later on, you'll find out later that you have overwhelming things to share, and only need to decide which one should be a priority over the others.
Planning what blog articles to write
Sometimes, blogging can be a spur-of-the-moment thing that you suddenly have the urge to share your experience through writing. But planning on what you write sets that sense of discipline and does not rely solely on moments when you have that writer's impulse.
Planning what to write sets yourself accountable to accomplish something. At the same time, with an outline of what to write, you'll have better guidance on the structure of your blog content.
On day one, you can introduce yourself, your background, and what your readers can expect from this blog. (Later, this post can be linked from your "About Me" link.) You can write a blog entry about your favorite food to cook, why and how to cook it. You can also write about five of your most favorite places to visit and things you learned from such trips. You can then blog about a product review, say a new pair of shoes, how you found it, what attracted you to it, how your buying journey went, and finally deciding to buy the shoes at a certain shop (after some comparison exercises.)
By this time you must have an idea of what to write so let's get going.
Resources you need when you start a blog
If you are planning to do blogging, commitment to your time is important. You might spend between 30 minutes to an hour doing research for your topic and writing content. Later on, you'll do keyword research, do an outreach email to link prospects, and do other additional tasks to promote. Blogging may require a lot of effort and devote a lot of time, but with passion and motivation, it shouldn't be a burden at all.
Install blog tracking tools
You would later want to know which blog posts are popular and how your visitors behave when they are on your site. How long do they spend on articles? How many pages do they access? Where do they come from? Such information can be observed from web analytics tools. One example is Google Analytics which is a free service and easy to install.
Do some keyword research
Keyword research is a process of identifying what keywords people use on Google or other search engines to search for information related to your topic. If your blog is about pets, you'd like to know what topics are most popular so you can write to them first. Is dog grooming more popular than cat grooming? Are people generally curious about pet food or veterinary visits? Keyword research can help answer these questions.
Develop a content calendar
You might have plenty of ideas to write, but you obviously can't do them all in one sitting. So having these topics written at an evenly spaced time frame both helps make your schedule more manageable and develop that blogging habit. You also want to anticipate topics people would be interested to read on a seasonal basis. For example, if your blog is about gifts, you might anticipate a surge in interest in specialty gifts during Valentine's Day, Mother's Day, Christmas, and other occasions.
Check the performance of your blog
After a month or two, you can begin to check how your blog is performing online: how is it received by the audience, is it ranking on search engines, etc. Check your Google Analytics reports. One of the aims is to know what topics are popular and so you can follow them up with similar topics.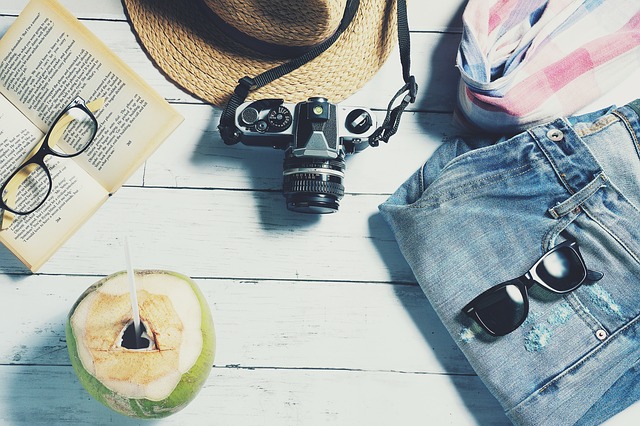 Disclaimer: Some of the links added within this article contain affiliate links; I get a commission if you end up signing up at no extra cost for you. So if you find this article helpful, and sign up (hosting or domain) from the links provided in this article, that helps me sustain this website.
How to start a blog in five simple steps:
Choose your blog platform
Register your domain name
Choose your blog hosting service
Design and customize your blog
How to promote your blog
Step 1: Choose your blog platform
A blog platform is a software service that is designed to manage and display content such as text, image, and video. One may say that a blog is a content management system that is specific to displaying blog content. This is unlike a conventional CMS which can handle other pieces of content online such as products for sale.
There are plenty of blog platforms out there. They come with different features, pricing, and a set of pros and cons. The most popular one is WordPress, estimated to be used by 72 million of 175 million active websites. It's not surprising why people choose WordPress: It's easy to use, flexible to use in design and functionality and is also very stable.
This blog that you are reading now uses WordPress for the same reason as above. Other blog platforms include Blogger, Wix, Squarespace, Medium, and Joomla.
I recommend adopting WordPress just because I am more familiar and comfortable with it than the others, though you are also free to explore other services.
Step 2: Register your domain name
You might say, wait, I am just starting my blog, can I host it at free blogging sites like WordPress.com or Blogger first? Yes, you can do so, especially if you are watching your budget and still on the fence when it comes to a long-term commitment to blogging. But here's why we recommend registering your domain.
It builds your brand. With your domain, it's easier to promote your brand even at the beginning of your blogging habit. The habit could turn out to be a career accelerated by the people who interact and know your online identity and quality posts. It's not a wonder almost none (I can't make an absolute claim) of the popular bloggers are hosted on Blogger or WordPress.com.WordPress platform and WordPress.com. You might be confused that I am endorsing WordPress but discourage the use of WordPress.com.WordPress.com is a website that hosts websites for free.WordPress is a software platform you can download from WordPress.org. (Note the .com and .org.) Many websites hosting providers package the WordPress platform so you don't even need to download it. Just search 'WordPress hosting' on Google.
It empowers you to commit to your craft. With a custom domain under your name and initial investment outlay, you have that sense of responsibility to strive to make this blog work and succeed. If it's just a random Blogger or WordPress.com — even if it bears your name — you can easily abandon it once you lose that inspiration to write.
To look for a domain name, you can go to godaddy.com with a few domain name ideas in mind. I would recommend using a .com, .net or a .org top-level domain even if there are many other available TLDs out there — no disrespect to .info, .cash, .club, and other contemporaries.
Step 3: Choose your blog hosting service
A website is composed of two basic elements: web hosting and domain name. A domain name is like an address where to find you online. Web hosting is where you place your content (text, images, scripts, etc). Therefore, to make it work, you need both domain names and web hosting.
As you are just starting your blog, it's okay to settle with the low-end package (lower storage capacity) but a reliable web hosting company. You don't want to spend several dollars paying for an unlimited storage package if you don't have enough web content to start with. You can upgrade soon as your site storage is about to reach capacity or the website's loading speed performance is slowed down as more visitors read your blog content.
In addition to web hosting, you want to have your site secured. This means adopting an HTTPS (secure HTTP) which is better than a mere HTTP that shows "Not Secure" on the Chrome browser and scares away your visitors.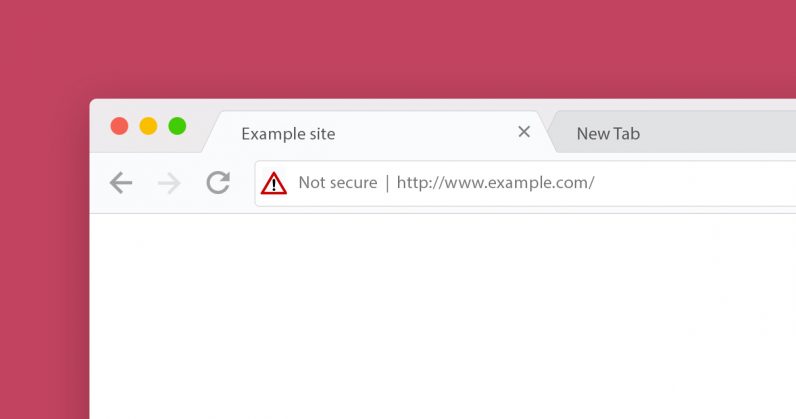 One web hosting provider I recommend is Blue Host which offers reliable service and affordable prices. Each package also comes with a free SSL certificate so your blog won't have that dreaded "Not Secure" browser label.
Step 4: Design and customize your blog
Depending on the type of content you publish, which topics you like to write and features to include, your blog's look and feel may be dictated by functionality or your personal preference.

Themes
WordPress comes with a flexible theme structure that allows bloggers to install themes and customize them. With so many designs (known as themes in WordPress lingo) available, free or paid, you'll have plenty to choose from. It's like dressing your blog with a certain theme that can easily be replaced with a new one without even knowing about HTML coding.
Plugins
In WordPress, you'll also be able to install functional add-ons called plugins. These plugins do a variety of things like keep spam comments away, customize placement of ads, track site visits, speed up your website, add custom tables, and many more. You may be tempted to add many plugins you think are useful. But don't be overwhelmed as the more plugins you add, the more bloated your site becomes and therefore could load slower.
I recommend around 10 plugins maximum, and recommended ones are Yoast SEO to help optimize your blogs for search engine visibility, and Akismet anti-spam to weed out spammy comments.
Site tracking
Do not forget to include Google Analytics tracking so you'll know more information about your visitors (where they come from, what device they use, which pages they visit, and so on). As you start a blog, content quality should be a premium to set an early impression. As it generates more content, the visitor number could grow. Having such information also gives you ideas about what kind of content is popular and makes priorities in your content diary.
Step 5: Write your first blog entry
If you already have an idea in mind, put it into writing. But before you do so, careful planning must be made and developed as a habit.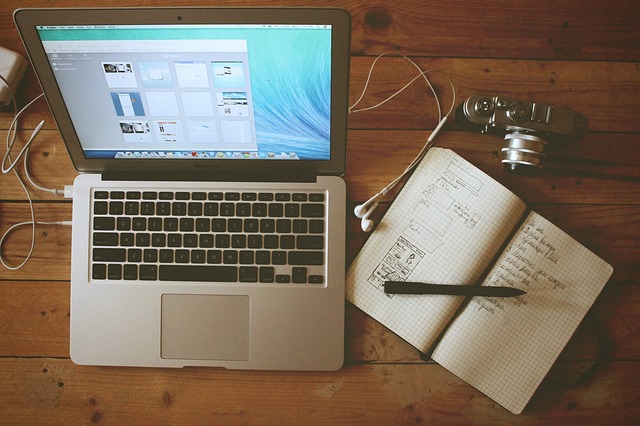 When you write your blog, make sure the most important elements (target keywords, a summary of your blog) are mentioned at the top. In your first paragraph, include the popular keywords you discovered in your keyword research step.
Structure your content so that it follows a logical order. If it's a procedure on how to cook paella, you'd organize your content so it starts with why you love this dish, what are the ingredients and where to find the freshest ones, what cooking utensils to use, measurements, and cooking procedure. You'd like to spoon-feed as much information as possible, including video and photos, nutritional value recommended brands (which could eventually become your sponsor).
Include not just words but also add images or embed YouTube videos to enhance the value of your blog post.
To keep visitors from leaving your site, you can recommend similar content at the bottom of the page. For example, if you have another dish similar to paella, they may be best promoted within this page by linking to them.
There is no specific number of words to recommend for a blog post since each topic varies in content. But longer articles with over 1,000 words are expected to be full of information that visitors stay longer on the page to consume the content. And Google loves articles where visitors are engaged so make your article as informative as possible.
Step 6: Promote your blog
Now that you have created your blog and is ready for everyone to read, you also need to promote it so people will at least notice. In the beginning, your blog won't have that many visitors so to get the word out, start reaching by sharing your post on social media such as Facebook or Twitter without being too pushy.
The best place to start is with your close friends and family members. They will be happy to help out and share your blog within their network of friends, churchmates, colleagues, or classmates.
You can also reach out to like-minded folks at relevant forums, answer questions at Reddit or Quora, and get in touch with fellow bloggers who talk about the same topic as yours. If you are invited to speak about your topic of expertise, don't forget to promote your blog to your listeners. You can do guest posting — posting content on another website — and get a link back to your blog. You can also get interviewed in a podcast and reach out to a different set of audiences to share your blog.
What's next
Congratulations! You just got started with your blog and now it's live. But that's just the beginning. Keep going, but also take note to avoid the common mistakes bloggers make.
Any questions, please leave a comment!