Calling all returning seafarers and their families who are interested in setting up their own business.
The Department of Labor and Employment is inviting seafarers and their families to submit a business proposal and get a chance to win in a nationwide search initiated by DOLE-National Reintegration Center for OFWs, in partnership with the Integrated Seafarers of the Philippines.
Dubbed ''From Seafarers to Entrepreneurs: The 2017 NRCO-ISP Business Plan Competition (Harnessing Seafarers' Capacities for Business Enterprises Development),' the competition was launched June 14, 2017 in Manila.
Cash prize of P500,000 will go to the winner of the competition, now on its third year.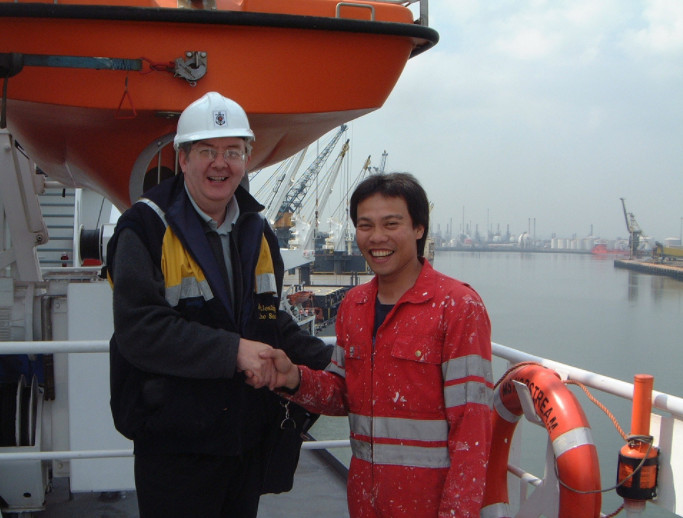 Photo credit: Flickr/Apostleship of the Sea
"We encourage our seafarers and their families who were not able to join in the past years to submit their business proposals," said NRCO Director Jeffrey Cortazar. "This is definitely their chance to join the competition."
Unlike the past two years where only agri-business leaning proposals were accepted, this year's competition will accept startup proposals across all sectors.
The period of submission starts on June 14 and will last until September 8, 2017. The awarding ceremony is slated on November 10, 2017.
Apart from the P500,000 grand prize, DOLE said, the top 10 winners will receive incentives and other consolation prizes.
Contacts:
Department of Labor and Employment
Department of Labor and Employment (DOLE) Building,
Muralla Wing cor. General Luna St., Intramuros, Manila, 1002, Philippines
National Reintegration Center for OFWs
Address: Solana St, Intramuros, Manila, Metro Manila, Philippines
Phone: +63 2 527 6184
Integrated Seafarers of the Philippines, Inc.
G/F Jemarson Bldg. II, 1615 Pilar Hidalgo Lim St.,
Malate Manila, Philippines
Telehone No.: +63 2 524 6369
Email Address: isphilippines@yahoo.com.ph