The Internet has made it possible for small businesses to compete with big players in a level playing field. But it should not be interpreted as a shortcut to "get rich quick."
Just like conventional businesses, starting and building an established online business takes commitment, persistence, hard work, and the drive to make it succeed. But many people believe it's as simple as putting up a website and money will start pouring in.
Obviously it takes more than just a website and a few ad placements to reach success in an online business. The biggest failure an online entrepreneur can do is sit idle and see what happens instead of trying new things.
Experimenting on reaching the audience more effectively, improving product placement and doing things better than your competitor helps your business maintain competitiveness, reduce operating expenses and better manage available resources.
Along the way, you are expected to make mistakes. Mistakes are valuable to building a business if you learn from them. It would be best if you used your mistakes to your advantage. As online business owners, here are some of the common mistakes we make, and hopefully learn something every time we commit them.
We make misleading expectations
Perhaps the main reason we ventured into online business is the fact that someone managed to convince us, and promised that we can make money even when we are sleeping or on vacation. While that is a possibility, such situation is predicated with the usual diligence we do. With a wrong perception on how online business is run, it's not surprising to expect low visitor traffic, let alone engagement and sales. As a result, we can get demotivated and give up the business.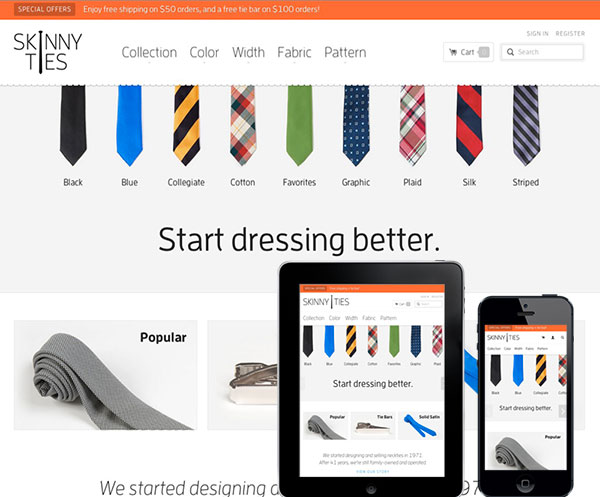 Let us ask ourselves:
Did I define the existing problem that my business is supposed to solve?
Have I identified my target audience? How do I reach them online?
Did I define lifestyle of my target customers? How old are they? Do they search my products using PC?
Who are my competitors online and how do I monitor their activities and movements?
Did I set up analytics tools to monitor visitor engagement in my website?
Have I made my business visible to where my target customers usually engage?
Answering these questions may take a while, and that should keep us busy in better understanding our business, finding our niche, knowing more about our potential customers and their behavior online. By doing so, our research should help us make sound decisions in many things, such as deciding where to place ads, how to label our menu on the website, and tone of message when writing a post about your product on social media.
As we found out, it's more than just setting up a website and leaving it online to wait for that proverbial money flowing in.
We join the business because it's a fad and not as our passion
Maybe that person who convinced us to join the business also promised us great financial rewards with little effort even though we barely know how it works or how to market it. If our sole motivation is to make money, we then are treading on thin ice. Once we find out we are not earning as much as we were promised, we might lose our appetite to run the business and give up.
On the other hand, if our passion drove us to do business, we get extra motivation to press on despite initial setbacks.
For example, if our business provides online market for handwoven clothing made by indigenous people, we take pride in helping them market their products on a wider scale. Yes we make money off their products, but we get more fulfillment in improving their source of income.
Another example can be that we see our online food delivery service partnerships with small restaurants and cooking housewives as a way to a) reduce foot traffic and crowding at business districts during lunchtime, b) reach more customers beyond the table capacity at restaurants and c) provide a livelihood to neighbors who act as delivery personnel.
Along the way, we may experience problems with staff, finances or untoward incidents, but since we are (hopefully) passionate in what we do, we are motivated enough to move on and never give up easily.
We don't provide customers with enough information
Our Internet storefront is supposed to be equipped with the necessary information to act as sales person on our behalf. Department stores have sales ladies who will guide us on finding the right pair of shoes, the correct size and guide us to the cashier. While this physical experience is not expected online, our website must be informative enough to answer common customer questions and intuitive enough to anticipate how a visitor will behave.
Let us ask ourselves:
Have we provided enough information about our online business?
Are we presenting it in long text or short video to better explain what we do or what we sell?
Is our website wording enough to show our operation is legit, products authentic, secured payment system and clear product return policy?
Is our product presentation good enough? Are photos crisp, description accurate and buttons prominent enough as call to action when visitor is ready to buy?
Is there a frequently asked question page complete with answers to address customer queries?
Is there a customer support hotline or a chat facility available if required information is unavailable?
For businesses that are not yet well known, there are trust concerns we must overcome to get favored by customers who only want genuine products, competent customer service on a platform that safeguards their privacy. Our online business will only be littered with plenty of question marks by not providing enough information. If the information we provide is vague and insufficient, we can only blame ourselves for that unwanted outcome.
We overwhelm action with preparation
Understandably, online business owners might have ventured in this space for the first time. So it's but normal to equip ourselves with the knowledge necessary to get us on track. We attend seminars, we subscribe to newsletters, read books, get business mentors and so on. Such a learning experience is always good.

But after all those efforts to prepare ourselves, the only thing missing is putting them into action. We planned to install Woocommerce or Shopify and got training on how to do so, but hesitate for some reason. We wanted to manage an email marketing campaign and studied layouts, click rates, and content placement but failed to get it started.

Sometimes what we learn is meant for us to be familiar with something. And if we figure out we cannot carry it out ourselves, it may be best for the business to hire someone to do the job while we focus on our strengths. If fixing website errors is not our forte, let's hire someone to do it than spend countless hours fixing it, depriving our time to concentrate on equally or even more important aspects of the business.
We fail to test different user experience scenarios
Assuming we have got a decent amount of visitors, thanks to our online marketing efforts by launching email and advertising campaigns, social media exposure, and get mentions in the media. However, we found out sales figures remain the same old flat figures. What went wrong?

The mistake might lie in how we present our online presence. There are plenty of user experience issues that we have to deal with — and data we gather from our web analytics tools certainly help find clues and insights on how to solve the problem. While analytical thinking might be a special role not everyone is happy to delve in, basic understanding certainly helps.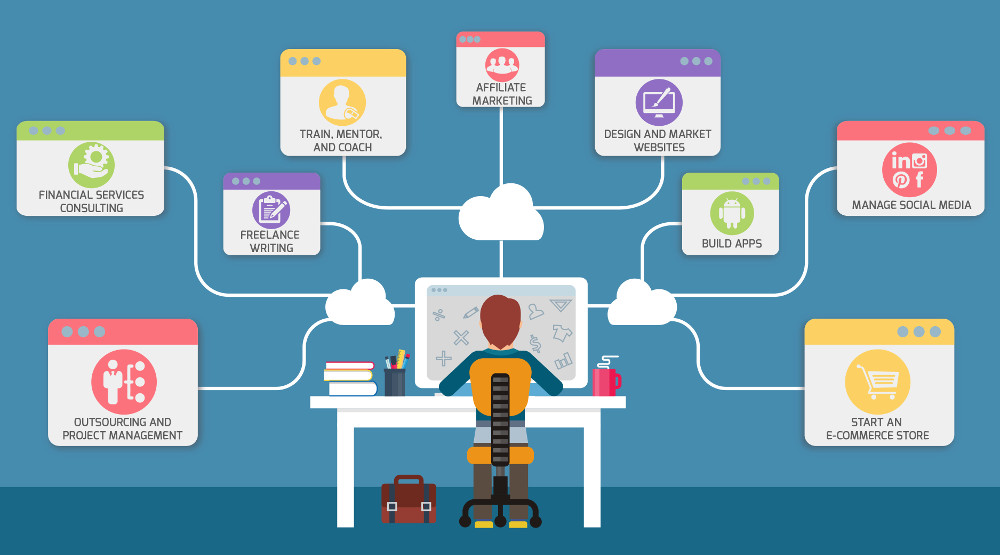 Let us ask ourselves:

Are our websites working properly? Are buttons leading to expected actions and links not broken?

Did we install our analytics tools properly? Do we monitor our visitor engagement using these tools? How do we get actionable recommendations from the data and insights we gather?
Did we test different page layouts and test which ones work better in terms of user interaction or sales conversion?
We show more of ourselves while diverting attention from user needs
To be more transparent, we let visitors know more about us behind the business. Our about us page has our humble beginnings, mission statements and family stories. That's not bad as we are trying to connect with our audience and hopefully will win their trust.
But if for every post about product features or useful applications, we have two about company outings and workplace experience. There must be a focus on addressing every need of the customer while also being transparent about ourselves. Let us create a personal bond with our customers but let's not overload them with our own life.
We might have a flawed understanding on attracting customers. Offline, it means fancy lighting, eye-catching or thought-provoking slogans, and style distinctive from the competition. But online, it's more about user experience: clean, straight-to-the-point messaging, easy-to-navigate design, and less clutter like fancy graphics, flashing banners or auto-playing videos, and intrusive sounds that distract and annoy visitors.
We might focus on these unnecessary bells and whistles that we fail to proofread content. As a result, we fail to fix grammar and punctuation mistakes in the copy and descriptions that do not necessarily reflect the right product.

Google, the leading search engine, has been emphasizing on user experience as basis for better search result rankings. This includes fast-loading pages and a user-friendly mobile experience. So if we have a website bloated with unnecessary images that load slowly, not only will this distract visitors from fulfilling the desired actions, these elements will also be detrimental in the visibility of our online business as they're likely going to rank low on relevant search queries.
We don't provide adequate customer service
Once we have converted sales, we might think they are mere customers. Sometimes when products fail or services offered aren't what they are receiving, customers usually try to voice our concerns, and emotions can get tense if the issue is not addressed properly.
Let us ask ourselves:
Do we have a customer hotline, chat support or email address to receive such complaints, comments or suggestions?
Do we provide a clear explanation of our shipping or return policy?
Are we proactive in observing customer-related issues such as delayed deliveries or damaged goods, before they escalate into a full-blown crisis?
Do we have a crisis management plan? If a disgruntled customer mocks us on a viral video shared on Facebook or file a complaint at DTI's Consumer Protection without consulting us, what do we do?
The customer journey should not end when the customer pays and gets the product. Customer relationship management is needed. If applicable, we can upsell new products we think is suitable based on customers' previous purchase recorded on the CRM system.
More importantly, happy customers indirectly become part of our army of salespeople. They recommend our products to friends, provide positive reviews online and offer invaluable testimonials. That's more effective than traditional push marketing.
As we must have realized by now, success in online business comes after a long and winding road, pockmarked with customer complaints, rising operating expenses, labor disputes or currency exchange fluctuations that are common in an online business.
But the biggest silver lining is that we learn from each of these mistakes, helping us emerge with more wisdom to make that push toward achieving our business goals.