So you wish to start a career as a full-time blogger!
Embracing a new role as a full-time blogger has its own set of advantages: you fulfill your passion, you manage your time and others.
Such passion for writing can now be a source of income as online marketing has made full use of content as a catalyst to attract customers. Businesses hire writers who will articulate their brand, describe their products and elaborate their business vision. From restaurants to rent-a-car business, blogging is in the forefront of inbound marketing initiative. No wonder there are bloggers who embrace this job as a full-time career. They can both earn a decent living and enjoy relative freedom and control one's time.
Depending on which topic you're passionate on writing, you can pick a certain niche and focus there. For example, if you are into food, you can chronicle your restaurant visit, review the menu and endorse your favorites. You can also cook at home and take photos of the finished product or post a video on cooking procedure, your typical checklist on a visit to your favorite supermarket, highlight ingredients and favorite cooking techniques.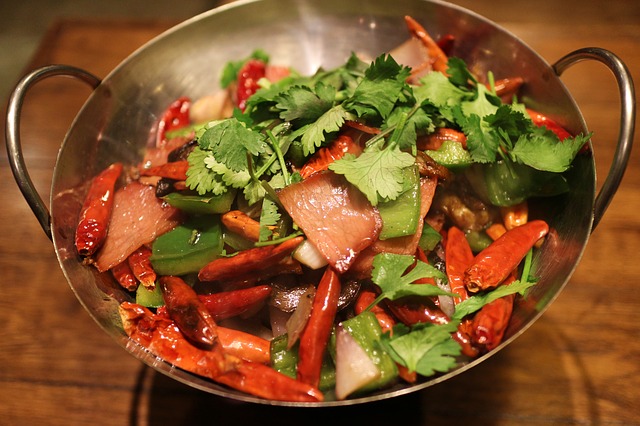 You can attract meat producers, manufacturers of cooking utensils or kitchen tools and get to review their products for brand exposure in exchange of monetary compensation. You write product reviews, endorse products you adopt as personal favorites and get paid for doing so.
Indeed, if you stick with your chosen blog theme, the more easily you become identified with that one, and get a better idea of what to write, who to impress and which potential advertisers to target. Meanwhile, while waiting for advertisers to approach you, advertising networks allow you to make money such as placing AdSense ads or get paid for posting videos on YouTube.
However, before jumping into the bandwagon, it is very important to know the ins and outs of this career choice. Will you be doing this gradually, based on spare time or invest wholeheartedly your entire waking hours posting content, images and publishing them online? Get to know what you need to check out before even considering this at least as a part-time job.
1. You blog because you are passionate about something, not just because you want to make money
Sometimes we are overwhelmed on earning money that our blog's focus and content quantity becomes compromised. You should write an article post out of zeal to share your interest regardless of how long you'll finish it; you are interested to share your interest, connect with your audience and achieve sense of fulfillment.
Otherwise, you will be more conscious about how many blog posts you'll write and put counting how many words will each post contain, rather than thinking about overall quality and comprehensiveness.
At the beginning, revenue earning is too small that many full-time bloggers or even part-time ones give up. Little did they know that if they waited a little longer, revenue could increase significantly and enough to encourage them to spend more time writing as they've gained traction on social media or search engine results as their blogs receive more visitors.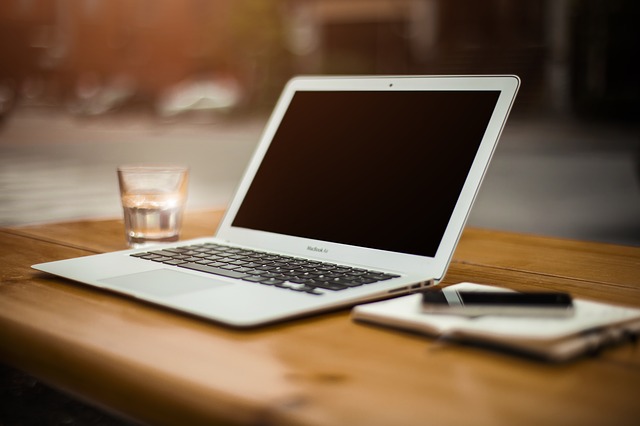 2. Find a backup source of income in case being a full-time blogger is not for you.
Blogging has been proven as a primary source of income for some people. However, it may have taken them years before establishing themselves and start earning a steady stream of income.
So whether you are a stay at home mom or an occasional blogger ready to make the next step, it's a safe bet to get back up plan on source of income — a full-time job that's funding your blog venture, savings account or your spouse's stable job.
Many people may find blogging an alluring career — taking control of your time, working on your content virtually everywhere with Internet connection, and no boss to nag you on deadlines and difficult clients. But blogging is not for everyone. Some give up as it takes a toll on developing content, or challenge in organizing thoughts, constructing grammatically correct sentences or unwillingness to share part of them to the world (wide web).
3. Take a long-term view of your blog.
Five years from now, will you be guesting cooking shows or quoted at lifestyle sections in a national daily, as a resource person about your chosen blog topic? Or will you be commissioning part-time writers as you expand your topic towards luxury dining, street food and healthy eating?
Or will you will still be writing the same old blog post format the same way you did when you started it?
If you envision your blog as a business, then treat it like it's a business. Get a unique, easy to remember blog name, adopt a catchy slogan, get someone to design your logo and get an equivalent domain name, reasonably fast web hosting and responsive web design. Getting your blog in order right from the start is key to your personal branding as you'll inevitably get known to more people.
4. Understand your focus area and learn to ask for help when needed.
Writing content is just a part of blogging. You may be good in composing essays so writing fits well with you naturally. But there are other aspects you need to understand and familiarize:
Technical – learn a bit of coding, redirection, stylesheets, SEO, image hotlinking, widgets, web analytics. While you don't need to learn everything thoroughly as many online services provide help for free, having basic understanding of these skills will not only save your time, but also save you from hiring someone else to do it, denting your overhead costs.
Social – learn to promote your blog across the right platform at the right moment. You might find out that Instagram is a more popular platform to share your food photos, rather than on Facebook. Or advertising on Facebook will reach a more targeted audience better than Twitter.
Legal – learn to deal with folks who steal your content or threaten to sue you for using their images. Also, be prepared to exert actions in case your photos or content are stolen or used by other websites without your permission.
Financial – learn to calculate how much it costs to put up a blog post and charge advertisers accordingly. Also, you need to figure out whether paying someone to write will be more cost effective down the road, while maintaining your desired editorial standards.
As you develop your blog, you'll learn all these aspects gradually, so keep going. Being a full-time blogger, like any other freelance work is kind of a jack-of-all-trades profession.
5. Learn how to expand your blog audience.
Blogs, when done consistently, have the tendency to increase reach as content piles up. But without knowing visitor traffic patterns you might fail to identify which of your content receives most visits or engagements — a guide that could have given you what topic to write next. Generating a few hundred visitors a month yields too low revenue, while a blog which has a few hundred thousand visits a month is attractive to advertisers whose aim is to get their products or services reach to more people.
Look at the web analytics reports, for example, to determine which pages are popular or which keywords are often used to determine if you have content gaps — pieces of relevant information people are looking for but are not yet found in your blog content.
Take advantage of the popularity and power of social media platforms such as Facebook, where you can share your content or advertise cheaply to reach your targeted audience or Google AdWords which tailors your ads based on what keywords people search or websites your ads can appear.
6. Monetize your blog and explore multiple advertising streams.
Making money out of a blog always takes place after the development of content. You need to create content to attract visitors and attract attention with your chosen topics, style of writing and ability to provide what your visitors are interested to read.
Once you established a niche and a steady group of followers, you can then start applying for advertising accounts. Google AdSense, PropellerAds, Adversal and plenty of other advertising platforms can be used, tested and tweaked to suit your website layout, visitor demographics and type of posts to write.
7. Focus more on content generation more than monetization.
Many bloggers get to excited to earn money even when their websites have plenty of holes to fill in. Before beefing up blog content, they litter their blog with ads that clutter the layout of the website and disrupt user experience.
Some of the ads are placed above the fold — the section of the web page that appears as it loads — ensuring they get the attention, and hopefully clicks. Others have incorporated ads on navigation menu or invite visitors to click on them.
Advertising platforms like AdSense have been aware of this usability and various forms of deception as a factor for search engine ranking. It's a Catch-22 situation since too much ads can lower website's search engine visibility, and therefore reduce exposure to search engine users. With fewer incoming traffic, these ads are not going to get that desired impressions. As a result earnings growth would experience slowdown.
So it's a better strategy to focus on content and use ads judiciously without disrupting a reader's experience reading your blog. Content growth can spur more visitor traffic and eventually advertising income will also grow.
Now, you've decided to go on to become a blogger.
Now that you have the basic understanding how the dynamics of being a blogger from a part-time (and income generating) career, here's a guide on how you can get started, gradually moving from devoting a few hours a week to eventually quitting your job and taking on a full-time role.
a. Plan ahead.
How you'll make money out of a blogging passion or career
How much money do you need to consider seriously moving to being a blogger
When would you consider your blogging career a failure and move on to your next career plan
How much money should you have as buffer while you are starting (and not yet earning from) your blog
What are your future plans and how your career choice fits in
Having these plans in place will be invaluable in navigating through the first steps and knowing what to do when. Give yourself enough motivation to ensure blogging is an exciting thing to do and not feel blogging is a chore with no immediate rewards or discouraged when you notice empty comments, low traffic and interaction from your blog visitors.
b. Determine your blog theme.
Are you an expert in cooking just the same as the example above? Or enthusiast about a TV shows like Seinfeld or Simpsons? Or maybe fitness and health, marketing and making money, or wish to chronicle your travels? It's important that you're passionate, well-informed and interested about your chosen theme, or you'll lose interest later or run out of topics to write.
Some additional themes:
Sports
Home and housekeeping
Beauty and style
Money and finance
Love and relationships
Animals and outdoors
Astronomy and space exploration
c. Start your blog.
You'll never know if you like blogging if you don't try.
Not willing to spend on a blog platform now that you're just starting out? There are free platforms around from wordpress.com, blogger.com, which also allows you to monetize. Or if you wish to make a small initial investment, you just need to register a relevant blog domain name (around $10-12 per year) and web hosting (from $3 per month) — there are plenty of cheap web hosting providers for a recently joined full-time blogger.
Many web hosting packages are based on bandwidth or disk space, and as startup blogger, traffic is minimal so it should be within the limits of the lowest on offer.
Having planned what to write, you now have an idea of what topics to consider based on your chosen theme. Using that cooking blogger we used as example, sample topics could be:
Top dishes to cook during fiestas
List of items you should not store in the refrigerator
Types of kitchen knives and when to use each of them
Best meat substitutes when cooking Filipino food
How to bake cake without using an oven
It is important that each blog entry has factual basis (reference links from reputable sources are always welcome addition). The objective of each blog entry is to inform your readers about new knowledge they may not be aware of.
When writing an article it also helps a lot that your tone of writing is engaging and write in your own voice ('I had a hard time writing my first cookbook' instead of 'Writing cookbooks can be a hard thing to do'). You also need to review and edit your content as needed. Readers are easily put off by spelling mistakes and grammatical errors.
d. Connect with others
Instead of looking at other bloggers as competition, connect with them and learn to complement each other's work. By attending blog conferences and seminars, you get to understand the new trends in blogging, writing techniques, new methods to promote and connect with readers, as well as understand how social media platforms, search engines access your content to make it available to users.
e. Monetize your blog
There are different ways to make money as a full-time blogger.
Display advertising. Placement of pieces of code to appear on content and sidebar sections of your site. Examples: Google AdSense, Adversal, and Infolinks.
Affiliate advertising. You can enter a piece of code from Amazon, Share A Sale or Commission Junction and earn when someone who clicks on that ad on your site makes a purchase.
Blog sponsorships. You can accept advertisers who will pay you to write about their products or feature their services.
Create your own product. You can offer cooking lessons or sell pastries and promote it on your blog.
f. Develop the habit of blogging
To some people, blogging is an exciting thing to do when they start. But later they feel uninspired, lazy and unable to sustain the momentum gained by the blog.
Post regularly – once or thrice a week, once a day or any frequency you can embrace. Ensure that you can stick to this frequency to establish consistency and your visitors are likely to return.
Use social media – besides sharing your blog post on Twitter or Facebook, you can also share your images on Pinterest and Instagram. Allow people to follow your feeds by adding Feedburner or similar service. Don't forget to add sharing options so people can easily share them into their own social media feeds.
Do guest posts – you can also post your blog entry — and your bio along with link to your blog — to a partner site, helping you reach out to readers of that site who may be interested and visit your blog.
Interact with visitors – comments on blog post, retweets on Twitter or shares on Facebook are indicators people are interested in your blog posts. Take time to say hi to them.
Good luck on your new career as a full-time blogger!