With a growing population and increasing financial capacity, the Philippines is in a bright spot for investment.
Known for appetite for chicken-themed meals, Filipinos have been loyal customers to known brands like KFC, Jollibee, Mang Inasal, Andok's and more. But it doesn't automatically mean the market for chicken restaurants is saturated.
In this article we will explore franchise opportunity for another Philippine-based fried chicken restaurant: Max's Restaurants, also known as Max's of Manila or simply Max's.
The business had its humble beginnings during war-time era in Philippine history when in 1945 Stanford-educated Maximo Gimenez set up his roadside cafe in Quezon City, serving steak, drinks and chicken meals. It was manned in the kitchen by his niece Ruby Sanvictores who became the restaurant's first cook. Besides the American soldiers who frequent the cafe, positive feedback about its Filipino-style fried chicken became known as a benchmark Filipinos became attached to.
With more than 140 outlets located in the Philippines, United States, Canada, United Arab Emirates, Australia and Kuwait, Max's has become a household brand for fast-casual Filipino dining.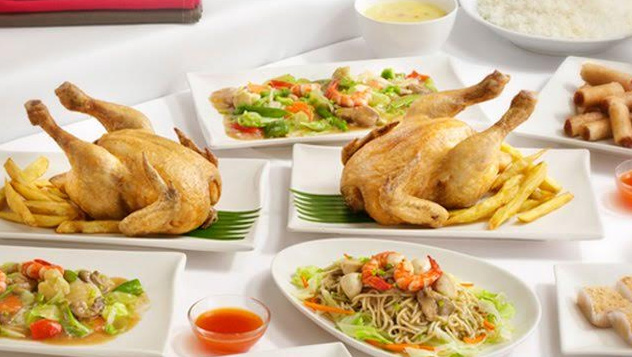 Franchising opportunities are available to those who are eligible and possess entrepreneurial skills.
Max's Restaurant Franchising Overview
Franchisees of Max's Restaurant will receive the following support and services such as:
1. Selection, planning and design. This includes ideas on where to set up the restaurant, floor plan layout and design and other shop planning ideas.
2. Management training. This includes understanding on optimal operation of the restaurant in administrative and operational perspective.
3. Marketing assistance. This covers how to promote the restaurant.
4. Point of Sales. This includes training on electronic cash register systems, generation of receipts and sales reports.
Eligible Franchisees
Initial investment of between P14 million to P16 million for a franchise package depending on size and type of prospect restaurant. This cash outlay includes franchise fee, construction cost, start up capital, equipment, and initial supplies including furniture and fixtures of the store. Cost variation depends on floor area of restaurants and location (Metro Manila vs provincial areas).
Franchise fee includes the right to use Max's logos, name, trademarks, recipes and other trading aspects.
Both individuals and corporations can apply as franchisees. For corporations, however, the major shareholder should be the representative of the franchise.
Other qualifications include experience in food or other retail business, ability and availability to dedicate time to store operation and good network within the trade area of proposed restaurant location.
Restaurant location
The required floor area ranges from 200 sq meters for restaurants located inside shopping malls to 250 sq meters for standalone units. Note that applicants can still apply for a franchise even without site or location; Max's Restaurant will attempt to match any suitable location available. These locations are visible and accessible to high foot traffic.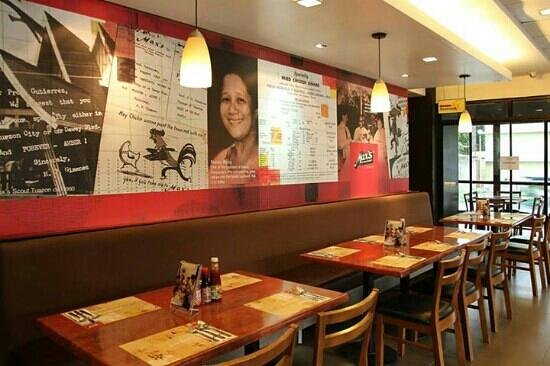 Max's Restaurant has a standard store design, interior layout, furniture, equipment and facility requirements. Max's will provide the franchisee all products, formulated ingredients and supplies. The franchisee may also use designated suppliers of Max's according to the set of specifications.
Financial responsibilities of a Franchisee
During operation of the Max's Restaurant business, franchisee must settle the following from the monthly gross sale of the restaurant:
5% Royalty Fee
3.5% Advertising and Promo Fee
Gross sale refer to total amount of sales and services of the restautant.
Return on Investment
It takes about six to nine months to prepare a Max's Restaurant for operation, including shop construction, furniture and furnishings, license and permit registration and staff training. Once in operation, return on investment (ROI) for a Max's Restaurant is expected within four to five years, according to the company.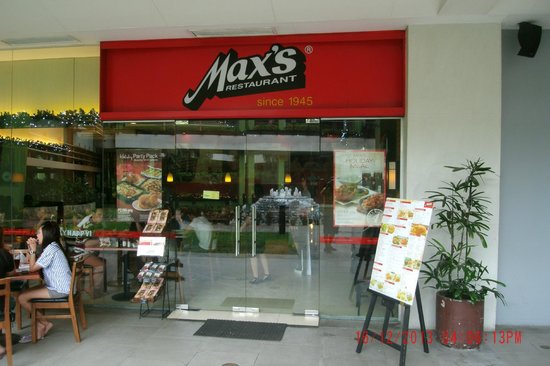 Factors that determine expected return of investment include ability of franchisee to manage operating expenses within the limits, promotion of the Max's Restaurant brand within the area area.
Franchise Term
The franchise term for a Max's Restaurant is ten years and renewable for another five years. During period of store operations, Max's will conduct periodic visits through Area Managers to serve as coaches and ensure implementation of Max's system and standards.
How to Apply for Max's Restaurant Franchise
Submit a letter of intent (see sample here) addressed to:

Max's Franchising, Inc.
3/F Max's Baclaran Bldg.
Roxas Boulevard
Parañaque City


Once you meet the initial criteria, you will be provided with a Franchise Evaluation Form to fill out.
Max's Restaurant will send a representative to meet you and conduct an assessment of proposed location, if available. You may also need to meet one of the company's Board of Directors.
You will be handed a Franchise Disclosure Document which you need to review, along with your designated lawyer.
If your application as Franchisee is approved, you'll be scheduled to sign a Franchise Agreement and Area Development Agreement (if applicable). You and your managing director will be asked to attend a one-day orientation seminar.
You will meet with representatives from Max's Restaurant to discuss the proposed location in more detail.
Franchising Contact Details
Mr. Kerwin P. Esteve
Franchise Development and Relationship Manager
Email Address: franchise@maxsgroupinc.com, kpesteve@maxsgroupinc.com
Telephone Number: +63 2 784 9000