There is a reason why roasted chicken is a popular business in the Philippines. Filipinos simply love fried chicken, roasted chicken and similar variations of food. No wonder there are plenty of businesses establishing their presence in cities in provinces you can find them in markets inside shopping malls, public markets, and in busy streets. Enter Andok's chicken franchise opportunity.
One of the known franchises operating this business is Andok's chicken, known for their famous dokito chicken. If you think your location has what it takes to be a prime target for this chicken retail business, Andok's Litson Manok offers franchising opportunities to interested entrepreneurs.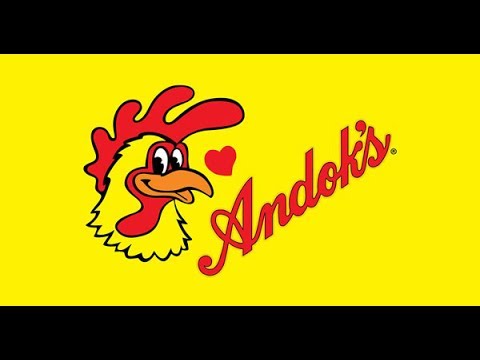 A bit of history about this franchise. Andok's Litson Manok started with just one outlet in West Avenue Quezon City in 1985. Due to its popularity, more shops were opened within Metro Manila in the next few years. It expanded in Visayas in 2002, when it launched its shops in Cebu. Currently, Andok's has over 300 outlets all over the Philippines.
It's main product line is roasted chicken in fried chicken. but it also offers products such as roasted pork belly (liempo), dokito, barbecue milkfish (bangus), pork chop (porkcharap), deep-fried pork belly, deep-fried pork leg (crispy pata), chop suey, pork sinigang, breakfast meals and others.
Now if you want to franchise this business you will be presented with two franchise formats: take out and dine-in stores.
For a takeout shop, franchise fee is P300,000 for a term of three years and renewable for another 3 years depending on store performance.
For dine in option franchise fee is P500,000 for a term of five years. depending on store performance the franchise can be renewed for another five years depending on store performance the franchise can be renewed for another 5 years.
Now you ask, what is included in the franchise fee? For the sum of money mentioned in take out and dine in franchise options these fees include the following:
The use of brand trademark name and logo
Start up and preparation assistance for your shop
Store design assistance
Procedure manual on how to operate the franchise
Operations management and customer service training
Brand and product advertising nationwide
These features are essential for newcomers wish to leverage in the popularity of the brand and help ease the learning curve while entering into the litson manok business.
Here are the commonly asked questions in their corresponding answers.
How much is the initial investment for Andok's Litson Manok?
In addition to the franchise fees of P300,000 (for take out store) and P500,000 (for dine-in), investment on construction equipment furnishings, space lease, staff wages, business licences and initial working capital used to purchase supplies are also expected. Costs may vary depending on outlet size and location of the business.
What are the requirements for store presence?
For take out shop the minimum floor area required is 40 to 50 square meters.
For dine in outlet, the minimum floor area is 250 square meters which can sit 150 to 200 customers.
Ideal shop locations or those that are visible and accessible from major thoroughfares such as passenger terminals off public transport systems, shopping malls, commercial and business districts and generally areas with high foot and vehicle traffic.
What is the term of the franchise agreement?
The initial term to franchise is five (5) years for dine-in stores and three (3) years for take-out stores, with succeeding two renewals of five (5) years each and three (3) years each, respectively for dine-in
Will franchisees receive training?
Yes. For franchises of dine-in stores, the owner or franchisee and 26 employees shall receive extensive training on store operations for no less than 15 days, including 5 days at Andok's head office, 10 days at a company-owned shop premises and additional 5 days open soft opening of the franchisee store.
For take out stores the owner and up to 8 employees shall be provided with extensive training for no less than 10 days including 4 days at Andok's head office and 6 days at a company-owned store a and additional 5 days upon opening of the takeout shop upon soft opening of the takeout shop.
In addition to training, franchises will be handed out the franchise operations manual which contains procedures and policies related to running an Andok's shop. This document will be provided to the franchisee after franchise agreement has been signed in franchise fee has been paid.
Where will the franchise see source supplies and ingredients?
Stock supplies and ingredients will be provided and sourced from the Andok's production facility pre-portioned, marinated and ready for cooking.
Take out shops will be equipped with the standard machines such as rotisserie,  stainless steel chimney, stove, cooking table, siopao steamer dokito fryer, chiller boxes, freezers, and other kitchen equipment.
Dine-in franchise shops must follow a standard store design and layout. Construction work, furniture fixtures and equipment including brand signage will be provided by Andok's or its accredited contractors and suppliers.
What are the requirements to apply for this franchise?
applicants interested in investing in an Andok's store are requested to prepare the following documents:
Letter of Intent specifying the exact location, size and other details of the proposed site (indicate if owned or leased)
Location map of the proposed Andok's store
Applicant's Personal Resume with 2X2 colored Picture and contact numbers
Character References with contact numbers (not related to the applicant)
Bank Certification (with authorization / waiver for credit check)
Certificate of employment (if applicable)
Submit the above requirements to:
Andok's Corporation
Corazon Tierro-Javier Building No 24 Bulacan Street
Barangay Bungad, West Avenue
Quezon City, Philippines
Telephone Numbers: +63 (2) 372-4033 / +63 (2) 413-8201
Email address: customer_service@andokscorp.com