In a community with rising personal income, limited space and ability to handle household chores, laundry business can be a thriving opportunity to address apparent need within the aforementioned community charactristics. More than just a fad, such business model has been proven to be a money maker, allowing franchises to proliferate to help upstart investors get their feet wet.
But before delving into such lucrative business, it is important to assess one's compatibility with the laundry business. More than just financial capability, it pays to understand the target market, the competition and elements that contribute to the success (or failure) of the business.
1. Get to know your market
Before you can decide what type of service to offer, machines to use and pricing models, you have to understand your target customers:
Office workers who have no spare time to do their laundry
Condo residents who don't have enough space to hang their laundry
Students in the dorm who have no laundry facilities at home
Transient workers who only go home on weekends
If this is not enough, you can conduct survey in the area and examine the state of the competition if ever they exist — are their machines filled to the brim all the time and takes longer for customers to get their pressed laundry?
Will customers likely to prefer your staff to do the job and do a home delivery or make use of self-service facilities as they have time to wait for their laundry?
Having adequate market research helps you set the price, offer the right service (Self-service or full service? Wash and fold or wash, fold and service?), and pick the right equipment.
2. Scout for the best location
Just like in any other business, shop location is a crucial factor in a business. Foot traffic going to your laundry shop is ideally close to residential areas where clothes, bed sheets and carpets come from. If you can't secure a nearby location, you might want to consider pickup and delivery service (free or paid) to save your customers some time. So ideally, if your target market are occupants of a condo building, setting up shop at the building's basement can be a wise choice.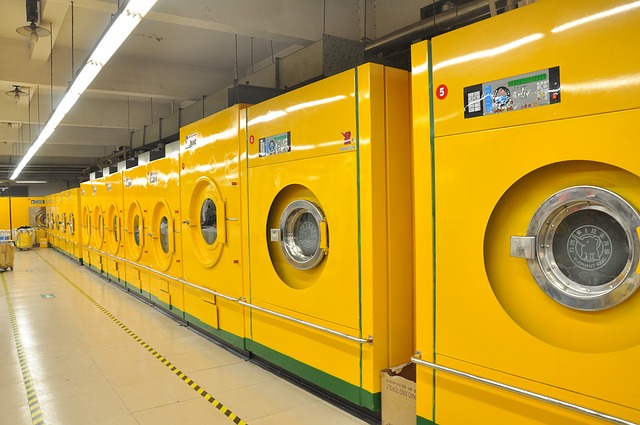 Also, based on your research, customers might usually go for grocery or grab a coffee after dropping off their laundry, so establishing the business close to complementary businesses will also help.
But in addition to close proximity to your clients, one major consideration of putting up your business is not only a steady water supply but also quality that does not compromise the desired results and minimize wastage on detergent or fabric softener.
3. Invest in durable equipment
As you embark for the long haul, getting durable (though more pricy) machines saves you money on maintenance and repairs down the road.
Things to note when acquiring industrial washing machines:
Front loading washing machines are often used compared to top loading counterparts because cost per washing is lower.
Check the service history, online reviews and legitimacy to operate business (valid license, accreditation, authorized to perform repairs or preventive maintenance) of the supplier.
Besides machines, use compatible materials (detergent, fabric softeners) and operating conditions (temperature, humidity level) to help extend washing machine's operating life and minimize problems along the way.
4. Study the competition
It might be intimidating to add to the crowd of existing competition, but if your market research indicates opportunities for a newcomer, then entering as a new player should benefit customers who enjoy better service and more choice, but the businesses who strive for success through operating efficiency.
Before setting up shop or looking for a location, ask these questions about your competitors:
What's their operating hours?
Do they offer free delivery and pickup?
Do they accept credit cards, cash and other payment options?
Do they offer extra amenities such as parking space or air conditioned premises?
Do they offer incentives such as discounts for off peak hours customers or free choice of fabric softeners?
Do they offer full service or self service?
Do they accept wide range of services (wash and fold, press, delivery) and items (clothes, curtains, blankets, delicates, etc)?
Is their pricing model sustainable and should you engage in price war?
Do they have a known brand name and reputation for good service?
If the market is too crowded and saturated, it could end up in a war of attrition which a newcomer which doesn't have a band of loyal customers might give up sooner than established competitors.
5. Plan your promotion strategy
Reaching out to your neighborhood audience for local store marketing might get involve handing out of flyers along with enticing offers of free laundry of up to a certain weight to test your service. To reach a bigger and targeted audience might involve use of tarps on areas with significant foot traffic or newspapers targeting your intended audience — white collar workers.
Going online, you can create a website or Facebook Page which also features your business, advertise on Google and optimize your online presence so when people use Google to search for laundry service, for example, your business is listed ahead of the competition.
Happy clients are best sales people so you can also provide incentives (discounts, free delivery) for them to share their good experience (rating your business 5-star on Yelp or Google My Business, sharing your Facebook post on their timeline or linking to your websites from their blogs.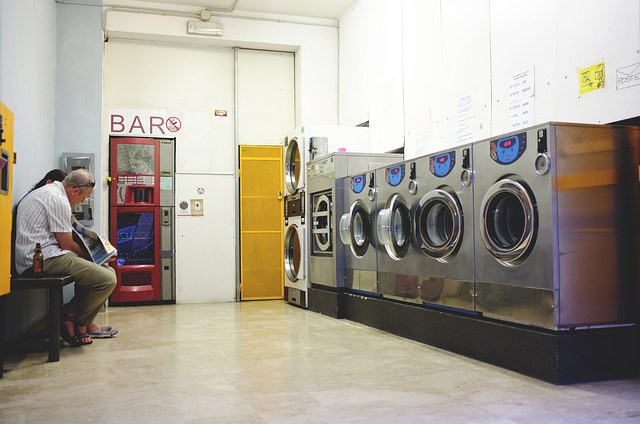 6. Listen to clients suggestions or comments
Speaking of happy clients, not all clients are expected to have the same experience. Some will feel rates are too high, others complain about long waiting time, lost or damaged clothes or disagree on detergent used. As customers they have the right to air their frustrations and as business operators, they are our source of opportunities to improve our service.
But it's also not expected that you'll follow all their suggestions no matter how sensible they may be. You have your own interests and bottomline as reference. Does this change apply to majority of my most profitable client segment? Will opening earlier or closing later attract more customers or eventually wear down equipment and raise costs for overtime pay and utilities?
Some clients don't express their frustrations directly at you. They share thoughts on Facebook, they leave disparaging comments on review websites or badmouth you in front of many people. Yet, being open to communication is key to resolving many issues that can be traced to miscommunication, lack of understanding or unmet expectations. Have your contact details available (phone number, Twitter account, Facebook page, website address, and so on).
7. Hire experienced or easy to train staff
Washing clothes can be a complicated matter. Whites and colored clothes have to be washed separately. Drycleaning and laundry symbols have to be respected and washer and dryer settings have to be matched with clothing appropriately. So hiring an experienced laundry staff saves you the trouble of training them from scratch especially if you have no prior experience yourself. Efficiency in usage helps save energy, materials and time. Running a machine with miminal amount of laundry can lead to inefficient use of water, detergent and electricity.
Having staff that have experienced or willing to learn new skills help maintain an efficient laundry shop operation.
Getting your laundry business in a good shape starts with proper research, good understanding how the business works and relating to needs of your clients to improve service and product offerings.