So you wish you left your job, started your own company or pursued a freelance career. Extra workload, uncooperative colleagues, indifferent bosses and crazy work hours are some of the reasons why planning and executing daily tasks at work becomes less productive than doing it your way. 
Surely, getting a 9-to-5 job has its perks like guaranteed salary, medical and retirement benefits plus more opportunities to learn new things and progress your career. All these things are anchored on commitment to be a team player, putting on best efforts to deliver desired results, and more. But they also come at a price — failure to check one's lifestyle generates imbalance in work-life relationships, stress, leading to lower morale and productivity.
No wonder many in the workforce have decided it's time to take over their lives, dictate their fate by doing the job they are passionate about, choosing clients that share compatibility and manage their ever-precious time. These are the hallmarks of a freelance career, one whose success and failure rely on well-preparedness, ability to market one's skills and experience, as well as showcase their worth to target attractive and top-grade clients.
Perhaps, after reviewing all the items in the checklist, it's time to write that resignation letter and move forward. But if you're planning on embarking on a freelance career and wish to know the fundamental pros and cons, read on.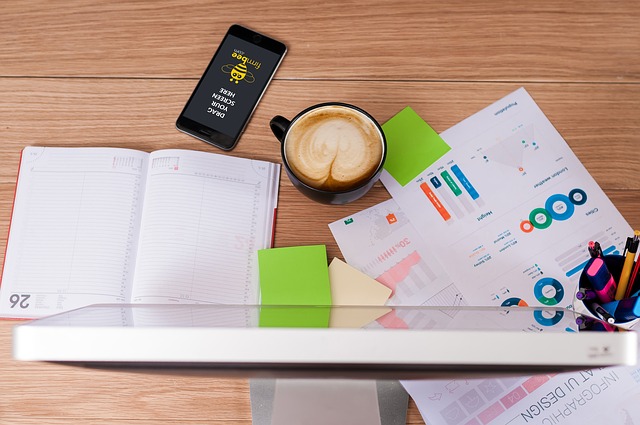 Advantages of Freelance Career
1. You manage your time.
Without being restricted to reaching the office by 9:00 in the morning — and penalized for tardiness — your start the day profiting from time you would have spent dealing with traffic, long lines at the subway or waiting for the bus. You instead plan the day's tasks, sort them according to priority, and working on them as you please, without the distraction you get from a pesky colleague or an irritating boss.
2. You control jobs, clients and priorities.
In the conventional office work, you are handed tasks and share the responsibilities with other members of a team working on a project. If the colleague is fond of procrastinating or a client is too demanding, you have to deal with it. It's part of the job. But when you work on your own, you can choose to work with people who bring out the best in you, not that demanding client who will drain your energy and waste your time. Because you have a clearer vision of what to achieve in the future and defined your goals, you can foresee which tasks are urgent, and need extra attention, and which ones you can forgo or outsource to others.
3. You work wherever, whenever you want.
In the typical office environment, you are bound to work on a desk or workstation where you get access to the job. While this is not bad at all, some jobs may require inspiration to create new ideas or innovation. For example, if you are an artist, a quick visit at the library, the beach, a public park overlooking the setting sun or a coffee shop might have influence your frame of mind differently than when you are in the office. And since wifi service is widespread, bringing your laptop just about anywhere can get the job done, without being confined in the four corners of a corporate office.
4. You are your own boss.
If you are a type of person who relies more on self-initiative and hates being told what to do, working for an organization with supervisors, project managers and other upper-level executives telling what to do and when they need it, such experience can be frustrating. So when you work as a freelance, you don't necessarily become the boss — the clients and customers are — but since you are only accountable to them to deliver a good output to secure a retainer fee and to yourself to project a professional persona, without the interference of a middle manager, things can work more efficiently.
5. Your monthly income has no limits.
If you are employed in an organization, you are paid what's stipulated in your contract, no more no less. Even when you work late nights or weekends, assuming overtime pay is not part of the agreement — taxi fare or free dinner coupons are not enough. But if as a freelance professional, you are good at what you do, sky is the limit. You dictate your price, you focus on what you're good at, and can outsource jobs to maximize output with minimal effort as possible.
Disadvantages of Freelance Career
1. Difficult starting point.
When you leave the steady job that pays you monthly wages, it does not mean you can pry away clients you work with. Otherwise you could face lawsuits and breach of non-competition you pledged during your exit interview. So rather than starting freelance projects and getting paid decent money at the start, you may be channeling more efforts on promoting your skills, connecting with people and meeting like-minded professionals to get your name known and your skills showcased.
2. No more attached employee perks.
While you're working for a corporate job, you are not only paid your salary, your health insurance premiums, retirement contributions, and other company-tied benefits are also covered. Now cultivating a freelance career, you not only need to earn to cover for lost monthly wage as a regular worker, you also need to look after your own medical, dental and retirement benefits by contributing as a sole-proprietor.
3. Challenge in distinguishing between work and personal time.
You can brag as a freelance worker that you can work the job in your pajamas or while in a coffee shop, implying that freedom at work. But the truth is, if you are based at home, your client work is often intertwined with house work — looking after a baby, running errands or cleaning the table — so unless you are disciplined with your defined time for work and personal time, you might not become a productive freelancer at all.
4. Much more legwork.
Creating company logo. Updating your Facebook and LinkedIn account. Writing proposals. Attending meetings. Preparing invoices and chasing them. They are now part of your job description as a freelance worker. While it helps you learn more skills, these tasks can also be draining and take away your focus jobs.
5. Not getting paid on time.
There are risks of not getting paid on time — or not getting paid at all. If a client is unhappy or simply doesn't want to pay, he or she might attempt to hide from your sight, so careful planning on project management and getting paid before the project commences is an important insurance before you start the job. Some clients, especially bigger organizations, have 60-day or longer turnaround time to settle outstanding invoices, so you are left with cash flow problems if there are no other concurring projects that pay on time.
6. Expenses are your own.
Since you claim ownership of your startup business (sometimes known as your freelance career), you have to bear the expenses in running it. From domain name and hosting your blog, to taxi ride to a client presentation and covering your own medical insurance, shared space rentals, and so on.
Freelancing is equal parts positive and negative. There are risks and rewards that await, but the outcome depends on how inspired (and determined) you are to succeed and deal with adversities that often come along the way.